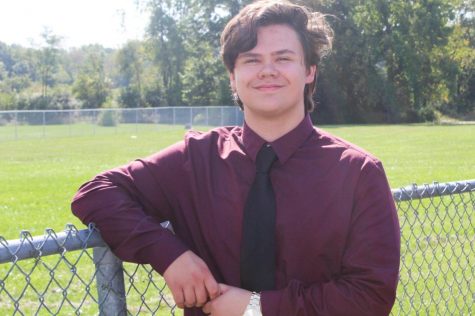 Birthday: Feb. 12, 2001


Hobbies/Interests: Playing guitar and listening to music.


Favorite Quote: "The internet made fame wack and anonymity cool." - Frank Ocean


Favorite Book: "The Great Gatsby" by F. Scott Fitzgerald


Plans After High School: I plan to attend UM-flint for two years, then transfer to the University of Chicago and pursue my career in clinical psychology and psychotherapy. I will also continue to play guitar and keep my interest in music.


Brennan Ulman, Reporter
May 17, 2019

The Eclipse seniors say goodbye

(Story)

Apr 01, 2019

Kearsley's cafeteria will add fast food next year

(Story)

Mar 20, 2019

Talieva enjoys school in America

(Story/Media)

Mar 01, 2019

Drug use drops among teens, but vaping remains on the rise

(Story)

Feb 15, 2019

The 1975's 'A Brief Inquiry Into Online Relationships' brings sincerity to music

(Story/Media)

Dec 17, 2018

Symphonic band entertains audience

(Story/Media)

Nov 30, 2018

Direct dialing turns 67

(Story/Media)

Nov 28, 2018

BROCKHAMPTON delivers with an emotional 'iridescence'

(Story/Media)