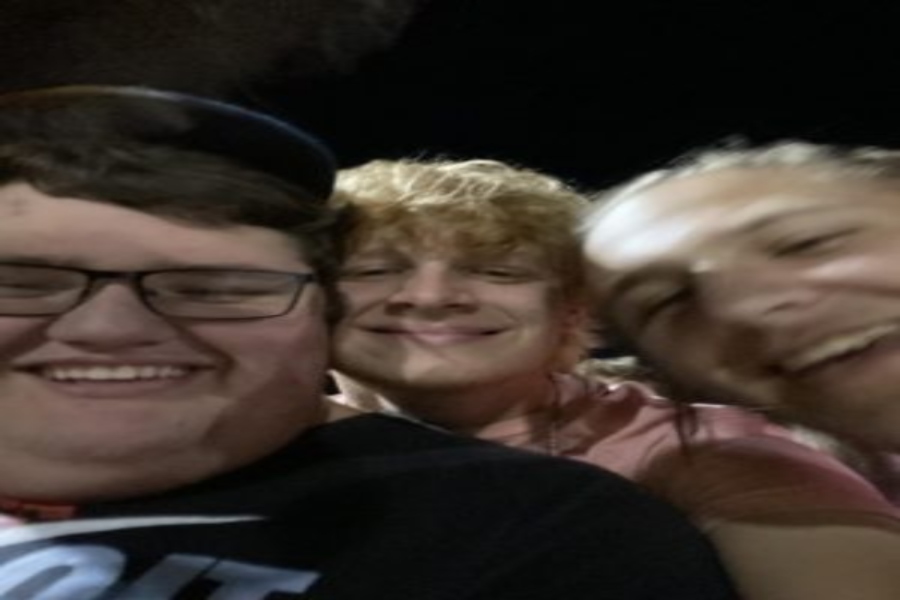 Brodie Dustin
My high school experience has been nothing but strange.
Years of Covid-19's rampage through the world affected my high school years more than I would've thought.
The start was as normal as could be, as a freshman going into a new school.
Freshmen year was an average year for me. It was just filled with learning how to counter the slight difficulty increase from middle school to high school.
In middle school, I didn't have to try at all and just played around. But in high school, I actually had to try a bit and do my homework.
During freshman year I also learned about school traditions such as float building and had my first of what I thought would be many homecomings and other school events.
Sophomore year was the year we all shut down. I remember it was the middle of March and we were all joking saying the school was going to shut down.
I woke up one morning without my mom waking me up and I instantly had a feeling of excitement. I jumped out of bed and ran to the living room where I found my mom watching the news and saying the school shut down.
I was so excited to have a break for two weeks and play online with friends. But the weeks turned into months, and I saw my friends close to never.
Playing online was my best bet at social interaction, and that's what I had done all summer. I grew to enjoy it, but wanted to get out of the house to see my friends.
Junior year we had the option of coming back halfway through the year. But before we came back, we were stuck back at home for the first half of the year.
My time at home as a Junior for the first half of the year was a mixture of excitement and disappointment.
I was disappointed that I didn't get to go to football games or dances and that I would miss significant high school experiences. Although I missed those things, I had a whole different experience that no one else can say they had.
I sat through my zoom classes with my closest friends on a call with me. We all did our work together and were even able to slip in playing video games together from time to time.
Sitting through all of my classes with my friends is an experience that most kids don't have the opportunity to get. This was a major part of my high school experience and is one of my favorite series of memories I have had.
In my senior year, we came back for good. Our masks were able to come off a bit into the year and it almost felt like regular school again.
We had our football games, dances, and social interaction in person again. Our computers stayed which was a welcome change from our original schooling, because I can type faster than I can write.
I also still had my senior year, which last year's class was not able to have. My view of this time was only because it was my junior year. If it hadn't been my junior year, where nothing had changed from the previous years, I would've had a much worse time.
To those that had a harder time, I understand and respect the motivation loss or just struggle to understand directions without real instruction. I enjoyed having to do it on my own because I could do it faster than when I had teacher instruction.
All in all, I wouldn't have changed a thing. I loved the time I had at home, even if it was a bit hard, I was lucky to have my closest friends right by me, working with me. So thank you to them, and to all the teachers that did what they could to make things easier for us.