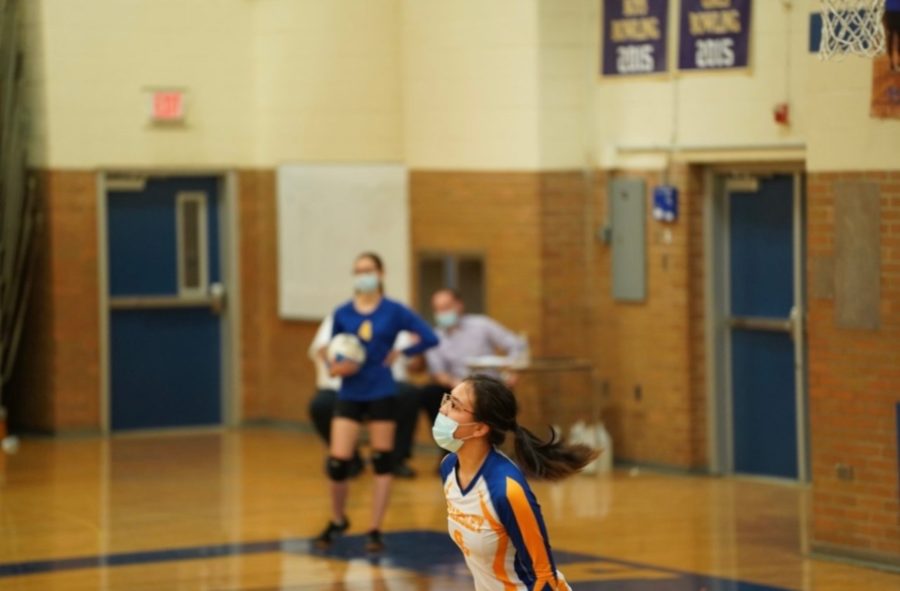 IMAGE / Courtesy of Hicks Studio
Aizya's High School Experience
I'd say the class of 22's high school experience was quite different from the usual. It's been a good experience, yet disappointing. We've all grown up, grown apart, grown together, experienced and learned new things, but all with struggling and accommodating for COVID-19.
Freshmen year has really been the only normal year, and probably my favorite year of high school. Coming into high school nervous, but being surprised with so many events and opportunities. Freshmen year had everything; pep rallies in the gym, the crowd yelling "go home freshmen," homecoming and snowcoming week events, powderpuff and powdertuff, a fun concert, and so much more. Freshmen year felt like the fun year to me.
Sophmore year was almost the same, until COVID hit in the spring. Mr Markwardt said "I don't think they're gonna shut down school," and we had our first tennis practice, but the next day school got called off.
Junior year for us was either a hit or a miss. I feel like it was either really easy or a struggle. I struggled during junior year, especially because it's the most stressful year, taking SAT's, and also taking AP classes. Nothing happened junior year.
This last year, although it's been as close to normal as possible, it still was affected by the aftermath of the COVID years. It is a lot of fun and exciting, but I am just ready to get out of here. The things people say about "senioritis" and your high school years flying by are true. High school has flown by, and being a senior now really shows that. We've all grown up so much, matured, and learned to keep pushing even through struggles on a global scale.