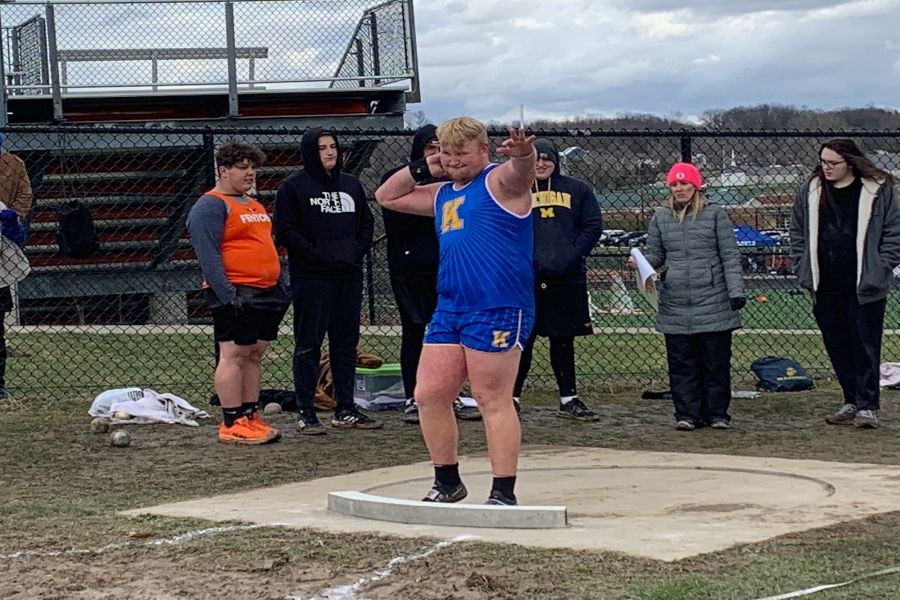 Emily Schanick
The whole track team was ready for competition on Wednesday, April 20th at Fenton.
For field events, many Hornets took first and second place, starting off with junior Lola Spohn taking second in discus with a throw of 68 feet.
For the boys discus, sophomore Zack Miller took second place with an even 107 foot throw.
Taking first place in discus with a new personal record was senior Brendan Schanick with a throw of 115 feet and 5 inches.
Next up in shot put, senior Caden Palmer took second place with a throw of 38 feet and 8 inches.
Taking first place in shot put with a throw of 46 feet and 6 inches was Brendan Schanick.
Heading into the high jump, senior Tyler Csintyan took second with a jump of 5 feet and 8 inches.
For long jump, senior Aiden Kuta took second place with an 18 foot and 3 inch jump.
For running events, two Hornets were able to place second. Csintyan got second in the 400-meter dash, with a time of 56.03 seconds.
Then, freshman Jackson Stanly took second in the 300 meter hurtles with 50 seconds.
The whole track team fought hard and are getting ready for their next meet on Tuesday, April 26, to verse in a Lapeer Invitational.