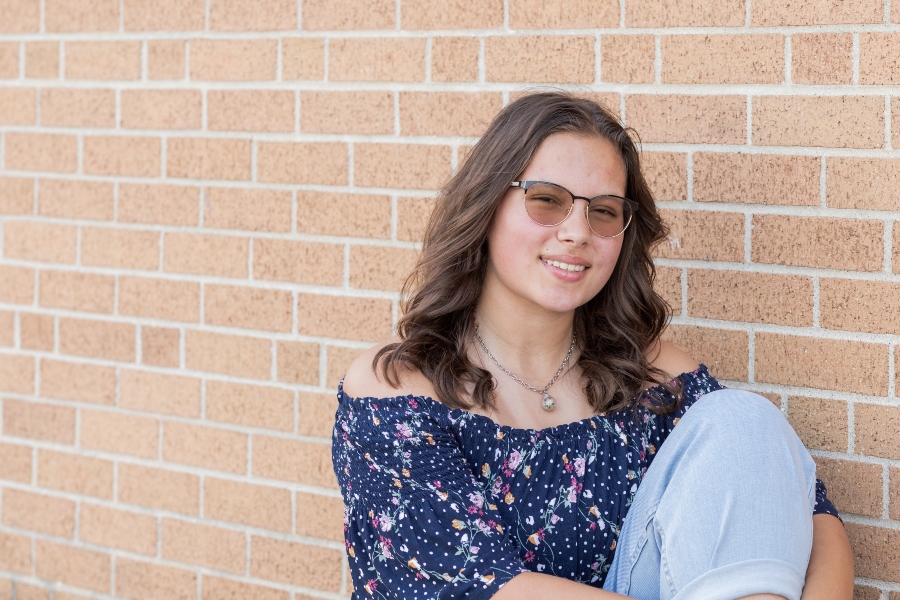 CHRISTY WOODS
Saying goodbye is challenging.
There is one group in particular at Kearsley that gets almost all of my nostalgia, and that is the band program.
At the last halftime performance of every season, that year's seniors stand on a stump behind the field and give a short goodbye message to their bandmates.
When I tried to do that, I failed completely. I was too emotional to get through what I had planned to say.
So instead, I thought I would take this as a second chance to express what I wanted to say before that last performance.
The Speech
As many of you know, I am an only child.
Because of this, I never really knew what I was missing without a large family.
My efforts to fill my house with sound and music led me to the Kearsley Band program and all of you knuckleheads.
I found more than a musical outlet here- I found a home, and the wonderfully annoying large family I had never known I wanted.
Thank you- all of you- for making this a safe place for me, and everyone else here.
Of course, it wouldn't be me addressing the group unless I gave you something to do, right? So my challenge to you all is to continue to make this band a welcoming place to all of the people that need it. I know I wouldn't have been nearly as successful in high school as I have been without this group to fall back on and serve as a reminder not to take myself too seriously.
And as always,
Hearts on: fire.
Minds on: ice.
Your ever-devoted Drum Major,
Major Mom <3