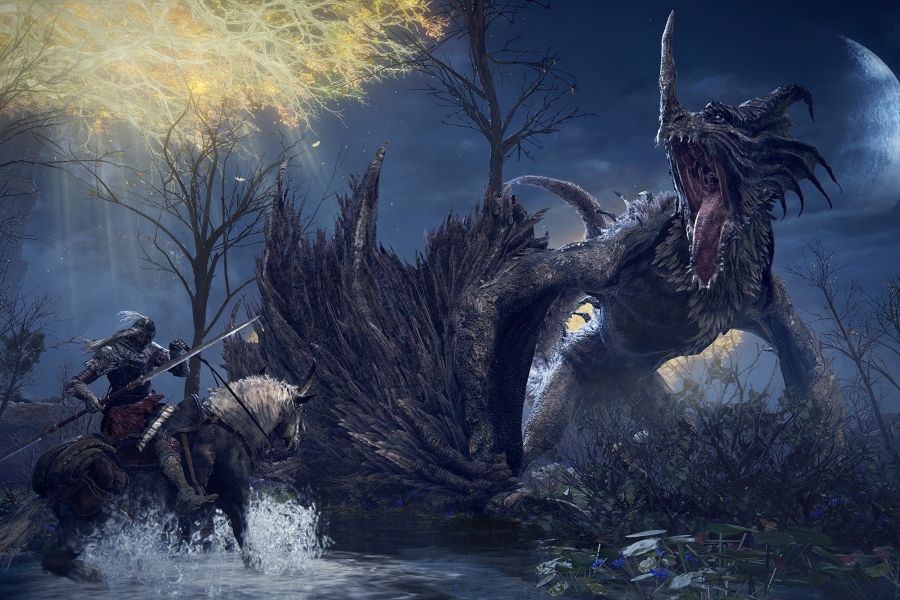 Trusted Reviews
Elden Ring is an open world game set in a dark fantasy world with many monsters to battle, from docile sheep to ferocious dragons.
While the beta was only open for two days, they packed so much content in for fans to sink their teeth into. There is almost, if not way too much, stuff to do for just two days- which is a great sign for the game's future release.
The video game company FromSoft said back in 2017 that their popular title Dark Souls 3 will be the last title in the Souls series. However, they clarified that they would be working a massive game that is similar to it.
Elden Ring is that successor and will be released Feb. 25, 2022. FromSoft had a preview for the game that anyone could play as long as you signed up from the 12th to the 14th of November, and the game has certainly lived up to the hype.
The game has many similarities with the Souls games, but they took the best mechanics from those games, made them even better, made the game more fluid, and overall was exactly what fans were looking for.
There are many new weapons and abilities along with a new "ash of war" system which allows you to do some unnecessarily flashy attacks. Along with that, they added horses and a combat system for them which is probably one of the best horseback fighting I've seen in a long time.
Senior Cuyler Yager seems eager to play through the game with all of his friends.
"I can't wait to try all of the exciting content that is promised and been showcased." Yager said. "I anticipate having a ton of fun playing through the game with my friends."
After all of the exciting content that was shown off, long time fans and new players alike are more eager than ever to play through the game.