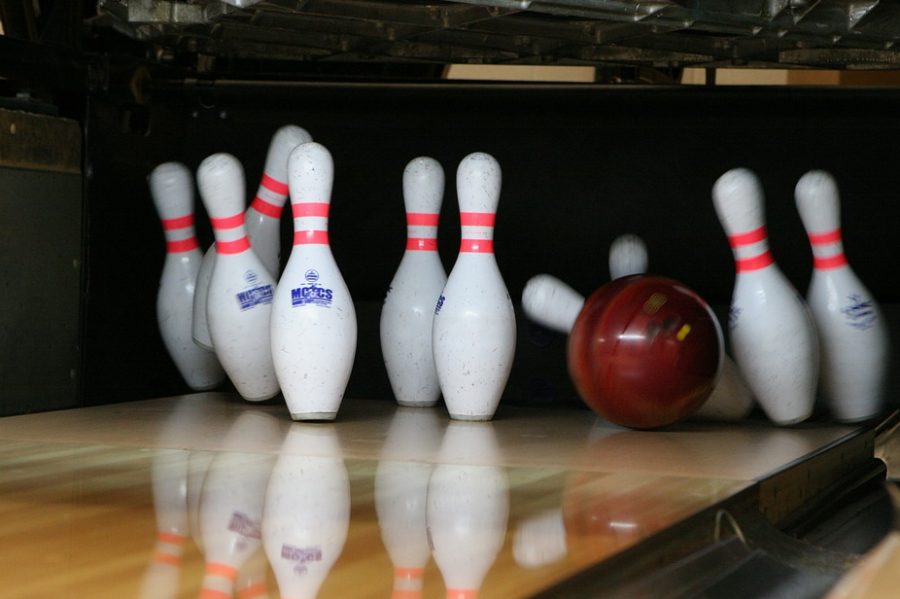 IMAGE / Wikimedia Commons
Boys bowling rolls into action
As the snows starts to fall, boys bowling will start to compete.
The Hornets placed in the top eight teams in Michigan and tied for second in the Metro League during the 2020-2021 season.
The Hornets didn't get much attention last year, due to COVID-19 complications.
But, nonetheless, they are ready to battle it out this season in the Metro League.
The Hornets welcome new members freshmen Trent Zemore and Jake Hager.
Senior Gage Slagor, a key returner from the 2020-2021 season, has hopes for this season.
"I feel good about this season and I think we are gonna have a really fun season." Slagor said. "And hopefully a state title."
The Hornets kick off their season this weekend on Saturday, Dec. 4, at Richfield Bowl against the Brandon Blackhawks.
Boys Bowling at a Glance
Key Returns
Gage Slagor, senior
Howie Hammond, junior
Gavin Haack, sophomore
Key Losses
Anticipated Strengths
Anticipated Weaknesses
2020-2021 Record
Projected Top 3 League Teams