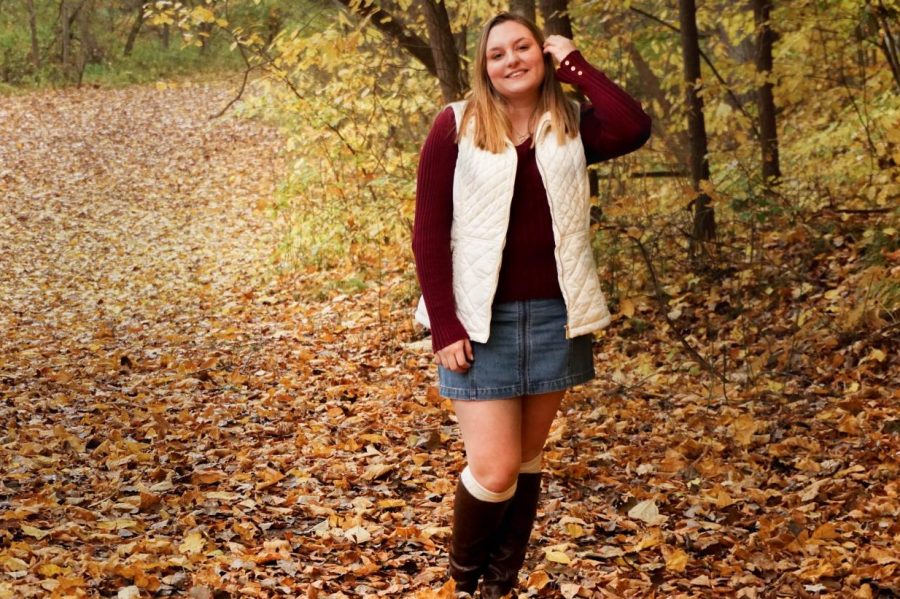 Adrianne Auten
As senior year comes to an end in a tumbling worldwide panic over COVID-19, I have been given time to reflect on the times I have had as both a reporter and editor for The Eclipse.
I have been so lucky to be a member of the staff, a member of The Eclipse family.
Over the past two years, I never knew that I would come to make some of my favorite memories in the newsroom. I still remember how excited I was to publish my first story, and every story after that.
Had one of my best friends, Morgan Brode, never pushed me to join The Eclipse, I never would have.
Morgan, thank you so much for the opportunity you have given me. Without your constant pressure the week before class lists were due, I never would have put in an application to become a member of The Eclipse staff.
You gave me the extra push I needed to get out of my comfort zone and try for something new. I'm forever grateful for that.
In the fall, I will be attending UM-Flint to study biology. I plan on transferring to UM-Ann Arbor to complete my undergraduate degree after my first year of college.
Once I am awarded with my undergraduate degree, I plan on attending Ferris State University to earn a degree in optometry. Throughout college I hope to continue journalistic writing through the university newspapers.
The whole world is crazy right now and no one knows if I will ever get to experience the many senior activities Kearsley annually holds for its graduating seniors.
All that I can do is be grateful for everything that I have been able to do and all of the memories I hold. I am so thankful for everything Kearsley has offered me and allowed me to experience over the past 13 years.
No matter where I go, I will always be a Kearsley Hornet.
I will miss writing for The Eclipse, but I will never forget the memories made in the newsroom with some of my best friends.
I will miss you all and I know you will all do great things in your futures.
Thank you for everything, and always remember to make all of the memories you can.
Love,
Liz