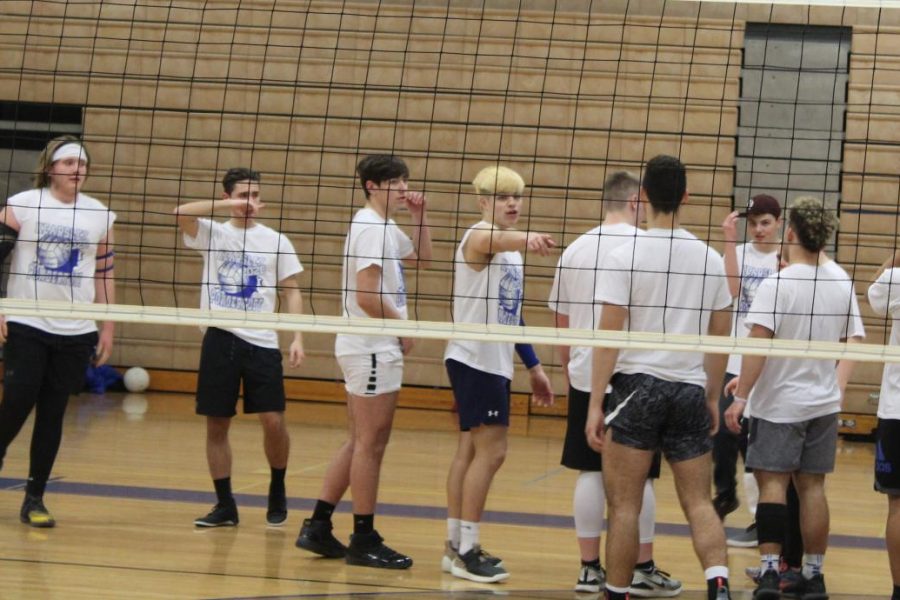 Jonathen Hart
Classes battled it out in volleyball matches to claim a spot against the staff in KHS' annual powder tuff championship Wednesday, Feb. 19.
In the first round, freshman-junior and sophomore-senior matches ensued.
Juniors and sophomores were victorious in their separate matches, eventually competing against each other in the second round.
The juniors dominated in the first match of the second round, leaving the sophomores far behind with a single-digit score.
The sophomores cut it close in the last round but ultimately fell to the juniors.
The Junior Class' team earned bragging rights over its peers but will have to step up to beat the staff during the final match against the staff team Friday, Feb. 21. The victors will earn Spirit Cup points.
The juniors, including junior Jack Hinman, feel they will have the support they need.
"I feel like we are going to win not only on the court but in the stands as well," Hinman said. "I believe everyone who will be watching us will be rooting for us, giving us more momentum and excitement."