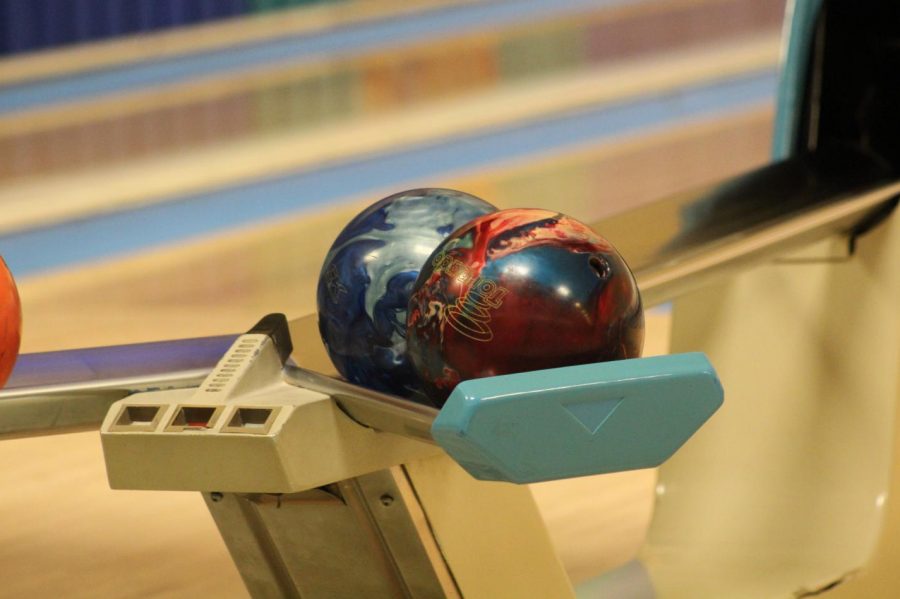 Stephanie Lane
Girls bowling competed in the 10th annual Flint Metro Conference Championship Tournament and played one match against Brandon during exam week.
The Hornets are 5-0 in the Metro League.
The team will compete next in the Metro League Baker Tournament Saturday, Jan. 25. at Cherry Hill Lanes.
Brandon
Girls bowling won 24-6 over Brandon Thursday, Jan. 16.
The Hornets lost the first Baker game 143-136, but came back to win their second 196-126.
This put the Hornets in a 6-4 lead going into the individual games.
Individual games were dominated by the Hornets, who won the total pinfall of both rounds 932-756 and 978-727.
The victory stretched the team's winning streak to 125 games.
Top scorers from the match were seniors Imari Blond (215) and Hannah Simms (196) and juniors Allison Robbins (257), Allison Eible (200), and Megan Timm (215 and 206).
Flint Metro Conference Championship Tournament
Girls bowling hosted the annual Flint Metro Conference Tournament Sunday, Jan. 19.
Each team started with three individual games, then seven Bakers games. Each winner received a 20-pin bonus.
During the individual games, the Hornets scored total pinfalls of 994, 1027, and 1062, the second highest score of 41 teams.
The Hornets had one member join the All-Tournament team, as Eible finished sixth with a total two-game pinfall of 595.
The team went 3-4 during match play and clinched the first seed.
Two Bakers cut the tournament to four teams.
The Hornets won their first match against Davison 346-294.
Moving into the finals, girls bowling won against Flushing 253-183.