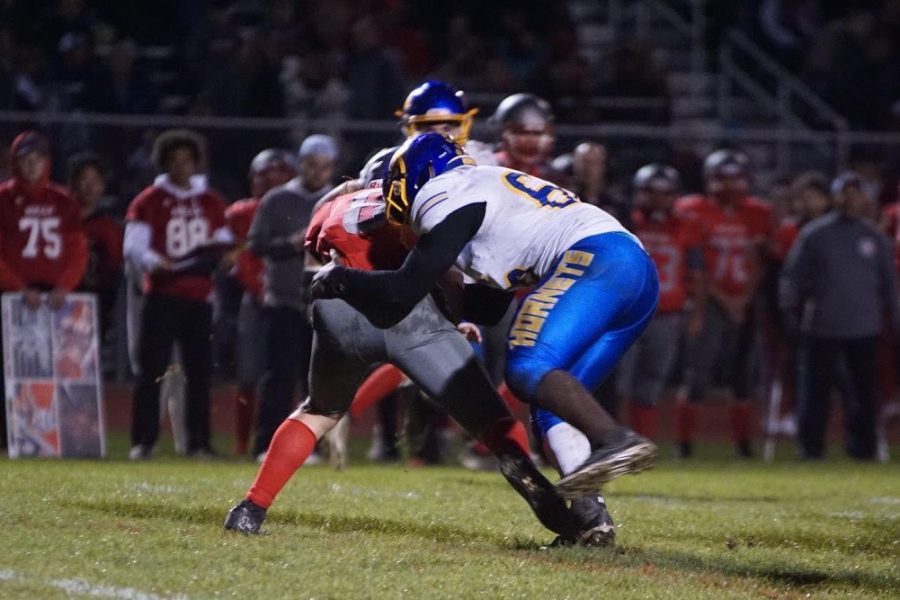 Courtesy of Amari Douglas
Senior Amari Douglas is athletic, kind, and built to take on the world.
Douglas,17-year-old, began attending Kearsley during his freshman year of high school.
He attended Kearsley during the beginning of freshman year but went to Southwestern for the final part of his freshman year. He returned to the Hive for his sophomore year.
Douglas has always had the great skill of being able to cheer people up.
When Douglas sees someone under the weather, he cheers them up by giving them a laugh.
Douglas involves himself in many extracurricular activities.
Some of those activities include football, wrestling, and power lifting.
Douglas surrounds himself with athletics.
"I love staying active and I love sports," Douglas said. "They help shape me into a better person."
Though Douglas hasn't spent his whole high school career at Kearsley, he has enjoyed his time at KHS.
"My favorite thing about Kearsley has been the friends that I have made and being able to become closer to my goals," Douglas said.
Douglas gives his all in football and wrestling.
While on the football team, Douglas helped the team make it to the second round of the MHSAA Class A playoffs for the first time since 1998, ending his high school football career on a high note.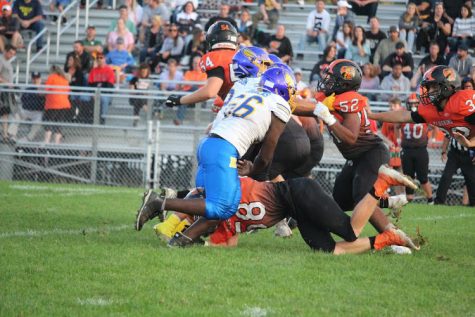 Douglas feels thrilled about the monumental football season.
"Nobody was expecting us to go far and everybody just thought it was the same Kearsley," Douglas said. "I'm going to remember this season for the rest of my life."
Kearsley has helped Douglas grow in ways he couldn't imagine.
"Kearsley has helped me grow because it showed me what I have to work on to be able to reach my goals," Douglas said. "It helped me as a person because I have learned to trust myself and not be afraid to ask for help."
After high school, Douglas plans to become a veterinarian and open his own clinic.
"I want to change the world's view of animals," Douglas said. "I have always had a strong passion for animals and a want to help them with their health."
Douglas plans to attend UM-Flint for his undergraduate degree, then he will transfer to Michigan State University to take part in their veterinary program.
Though Douglas' high school education is coming to an end, he wants to spread a message of self-improvement.
"I want to teach people that in the world there is no such thing as all good or all bad. Life finds a way to end up back in the middle," Douglas said. "We all go through our ups and downs, but the outcome depends on how you respond to it. Take time to love yourself and enjoy your happiness because tomorrow isn't promised to be the same."