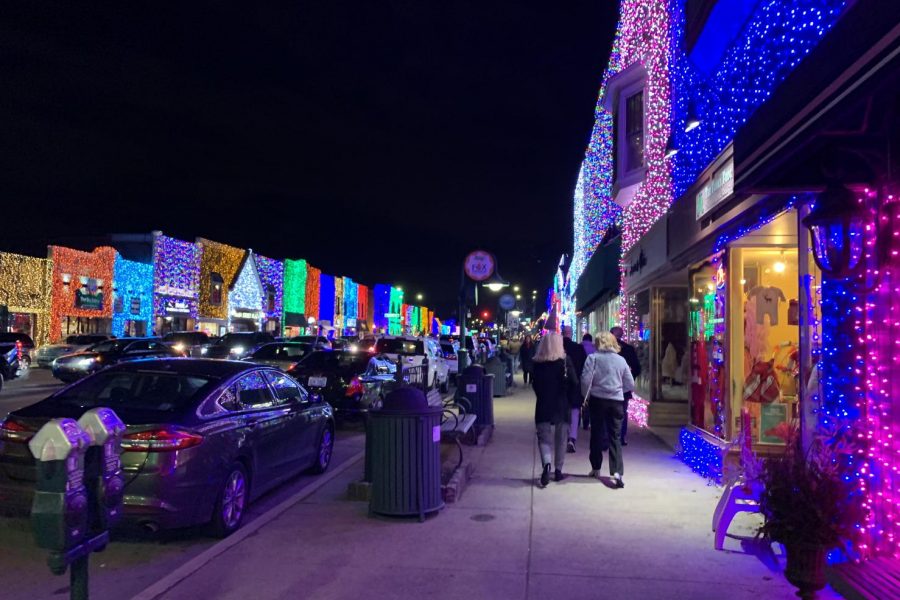 Elizabeth Taylor
Aligning Main Street with bright lights,the annual "Rochester Big Bright Light Show" casts a colorful view on Downtown Rochester.
The light show is now in its 13th year of operation, running from 5 p.m. to midnight every night.
The event started Monday, Nov. 25, and will continue through Jan. 5, as well as each weekend in January for the Fire and Ice Festival.
With more than 1 million light bulbs, the fronts of almost every building downtown glow with holiday cheer.
Many come to shop the streets of Downtown Rochester, take photographs with the lights, stop in at one of the numerous restaurants, or visit the Kris Kringle Market.
Running Friday, Dec. 6, to Dec. 7, the Kris Kringle Market flourished with small shops selling many types of food along with trinkets of all shapes and sizes.
Main Street and surrounding roads are crowded with shoppers and onlookers taking pictures of the lights.
Each shop makes their front original by using colored lights that match their logos.
Throughout the side streets surrounding Main Street, there are large gingerbread houses for parents to take their children's pictures next to.
The light show creates a beautiful place for families to shop and come together.