Veterans Day hits home for students
Hang on for a minute...we're trying to find some more stories you might like.
Veterans Day falls Monday, Nov. 11, honoring those who fight for our country.
To commemorate the holiday, people honor veterans who have served in the military, along with those currently serving.
Mr. Sheldon Scott, junior Diontae Scott's father, served in the army and his brother was recently discharged from the Marine Corps.
Diontae Scott believes that Veterans Day is a way for Americans to express their appreciation toward veterans.
"For me, its how you honor the people you love who have served," Diontae Scott said. "It's a day to respect those who have protected my life."
President Woodrow Wilson created Armistice Day in 1919 to celebrate the end of World War I.
President Dwight D. Eisenhower signed a bill in 1954 that renamed the holiday Veterans Day.
Mr. Andrew Nester, political science teacher, teaches his own children about the meaning of Veterans Day.
"I talk to my own children about the significance of Veterans Day," Nester said. "I never had the opportunity to serve in war, but my life is a byproduct of people's sacrifice."
Senior Brendan Nowacki is involved in junior reserve officer training corps at the Genesee Career Institute and plans to join the army.
Nowacki takes time to honor the fallen soldiers on Veterans Day.
"(I believe it is) a time to honor those who have served and are serving," Nowacki said. "I am going to a veteran cemetery to help the people with the grief of their fallen family member."
Mr. Willis Atkinson, a retired Marine Corps master gunnery sergeant, served for 21 years.
Atkinson feels that his time in the Marine Corps helped those who couldn't fight.
"It is a great honor to have served my country and protect those who could not protect themselves," Atkinson said. "We get a chance to honor those who have decided to sacrifice to something that is bigger than themselves."
About the Contributor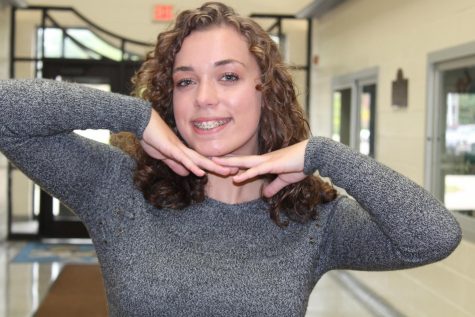 Mackenzie Atkinson, Photography Editor
Class: Junior

Hobbies: Taking pictures of landscapes and sports

Future Plans: I plan to move to the Carolinas and go to college for environmental...