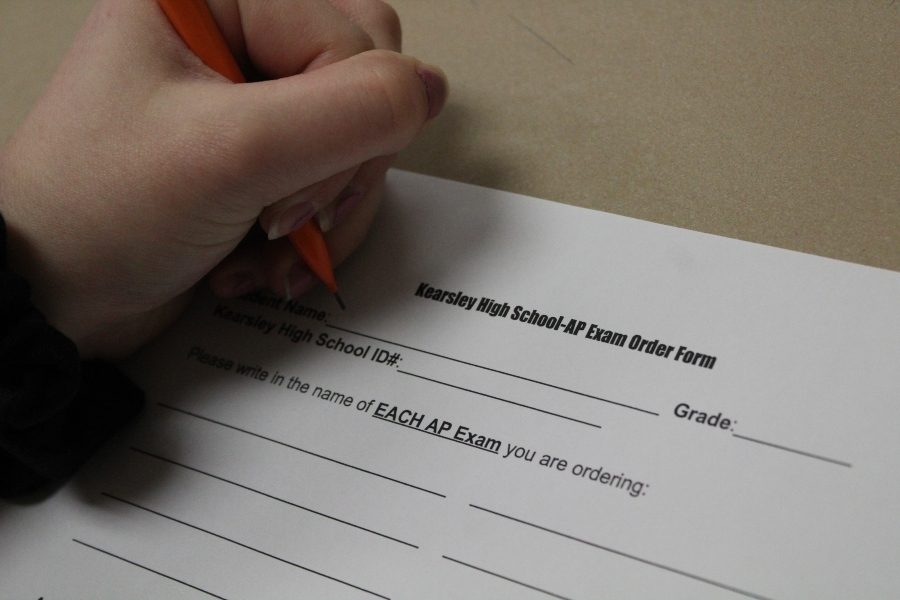 Jonathen Hart
Advanced Placement students must register for their spring 2020 exams by Friday, Oct. 18, a change from the previous spring registration.
The price remains the same at $95 per exam. Students who receive free and reduced lunch will pay $5 per exam.
Students will turn in their registrations to the main office.
Junior Isabella Baltosser believes that AP students who pay in advance will get better results.
"I definitely feel like it has its pros and cons," Baltosser said. "The good thing about it is it should push kids to maybe retain the information better and go that extra mile to learn all of it."
Students who cancel their exams or register late must pay an extra $40 fee.
Baltosser does not appreciate the extra fee.
"The only thing that makes me nervous about it (early registration) is if I decide (to take the test) last minute, I think it would just be a waste of my money because I'm simply not understanding the information," Baltosser said. "I have to pay even more to drop it (the exam)."
Nonetheless, Baltosser sees the benefits of the registration change."Overall I think it will be a relatively good thing," Baltosser said. "I'm just personally fearful of the unknown of what could result come time for the test."