Band hits the right notes, places second at Universal
The KHS band captured second place at the WorldStrides competition at Universal Studios in Orlando, Fla., on Friday, April 5.
Sophomore Justin Alarie performed with the band in Orlando. He was happy that they were able to perform in a different environment.
"The band competes pretty often, but not in different states a lot," Alarie said. "It was a similar experience in a new place. It was a lot of fun too."
The band performed three songs in the competition. The selections were songs the band performed at its festival.
This was freshman Jordan Durden's first time performing in Orlando with the band. Durden was able to point out some mistakes he noticed.
"We had to practice all (of) our techniques a lot." Durden said." (While we practiced, if) we kept messing it up, the people who didn't go to Orlando would judge us so we knew what we had to practice."
Durden thinks they could have got a better a better placement this year, but is confident that they will place higher next year.
"We could have done better with our timing," Durden said. "We can learn from this and do better next year."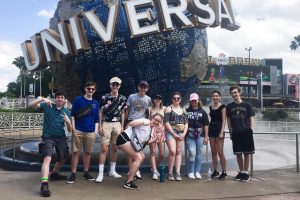 Senior Madison Burroughs, who plays trumpet, said she the band played well.
"We did better than we usually do performing at festivals and concerts," Burroughs said.
Burroughs said even though the event was a competition, she liked that everyone stepped up.
"I think we worked well under pressure," Burroughs said. "We were all stressed out about it, and we all pulled it together."
Freshmen Delaney White was proud of the band's accomplishment.
"We did good staying together and (keeping) a steady tempo, we could've worked on our intonation or tuning," White said.
White believes she, personally, performed well.
"I think I performed pretty well," White said. "I am able to play the tougher rhythms like the sophomores which helped us out a lot."
Outside of the competition, Burroughs said she had a good time at Universal Studios.
"I enjoy the 'Harry Potter' stories, and they made a good job of it, making it come to life," Burroughs said. "And it was my first time going to Universal, so it was a lot of fun."
Burroughs also said even though the trip to Florida was long, it helped the band members become closer.
"They put over 50 of us on a bus, and it was a 26-hour bus ride, so that was interesting," Burrough said. "It was a good bonding experience because we were all stuck on a bus together."
About the Contributor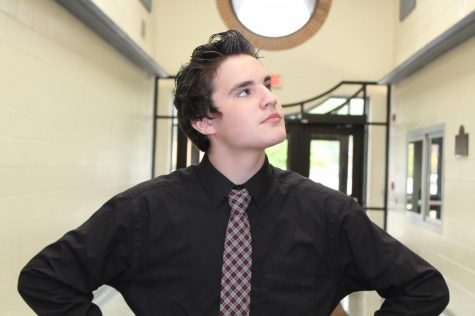 Jonathen Hart, Managing Editor
Class: Junior

Hobbies: Studying law and politics

Future Plans: I plan to become President of the United States of America.

Favorite Book: "Barack...