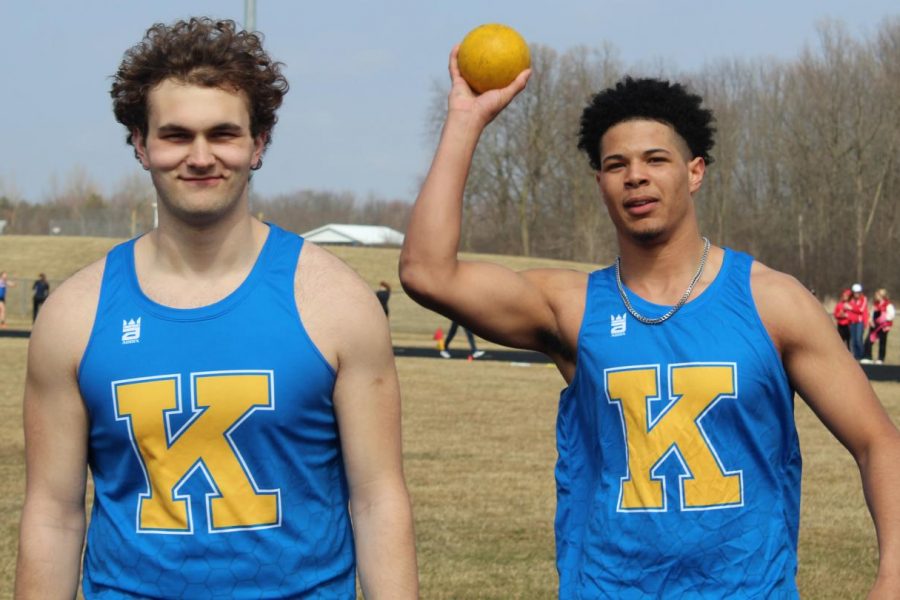 Jonathen Hart
Hosting the Harry Burnet Relays on Friday, April 5, the boys track and field team took fifth place out of six small schools with 46 points.
Carman-Ainsworth won the event with 94 points, while Flushing raided its way to second place.
The sprint medley relay team of senior Eddie Harris, senior Josh Bischoff, junior Raydoffa Braziel, and junior Ashtyn Cohoon earned second place with a 1:42.54 time.
Field events were the team's strong suit, with four shot putters placing in the top eight.
Senior Dylan Buschur threw for 42 feet, 2.5 inches, and took third place. Sophomore Isaiah Jones captured fourth with a throw of 42-0.5.
The Hornets were dominant in the discus, sweeping first and second place with throws of 139-03 by Buschur and 115-04 by Harris.
Freshman Tyler Csintyan scored for his team with a third-place high jump of 5-05.
In the long jump, Braylon Silvas leaped 18-10.5, which was good for second place.
The Hornets will host Owosso and Clio on Tuesday, April 16. It will be the first Metro League meet of the season.