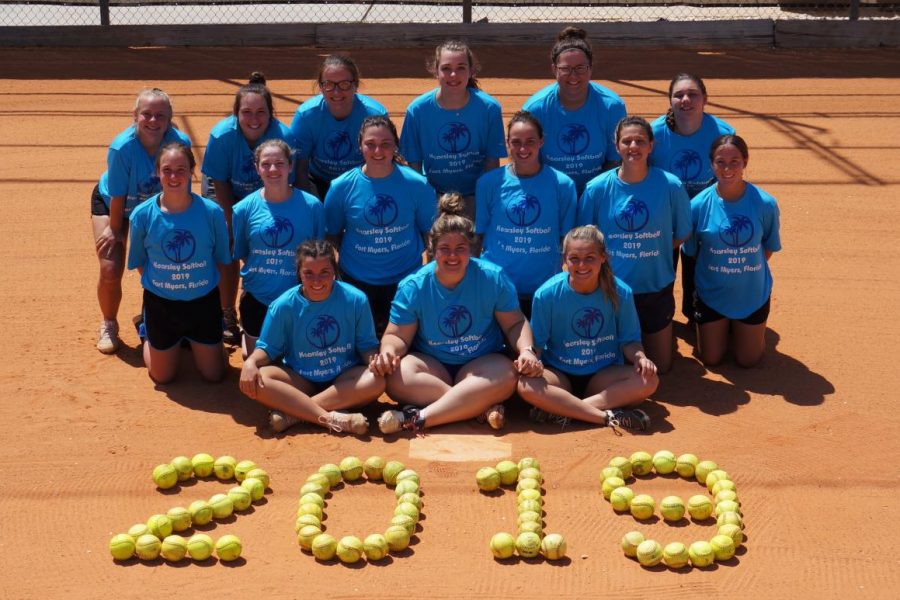 Mr. Chad Smith
Just like previous seasons, the girls softball team traveled to Fort Myers, Fla, during spring break to condition and get ready for the season.
But unlike previous seasons, the team consists of few upperclassmen.
Senior Jacee Sword said that the training helped out many of the underclassmen on the team.
"It's unbelievable how much the rookies have improved," Sword said.
Sword is grateful that the team has the opportunity to better themselves in the Sunshine State. Practicing during spring break gives the team an advantage over other Metro League schools.
"While other people are stuck in Michigan playing in gyms or not playing or practicing at all because of the cold weather, we get to practice two times a day on an actual field for a week right before the season starts," Sword said.
Other than bettering their physical game, the girls were able to create better relationships with one another.
"We also get to do a lot of team bonding, making us even stronger," Sword said.
Senior Halle Parish also enjoyed the opportunity to go to Florida.
"Florida was a great opportunity for us to learn our team's strengths and weaknesses and to work on them," Parish said.
Parish and her teammates were able to learn from their mistakes.
"Since Florida, we have improved tons on our skills and made our weaknesses strengths," Parish said.
Parish appreciates the fact that the team is able to have practice time in Florida.
"It's a great time down there and a huge advantage to practice on a field right before season," Parish said. "After Florida this year, I'm excited to see where our team goes this year."
Parish is enjoying seeing the rookies improve so much.
"We have mostly freshmen (on the team), and since Florida they have all made leaps and bounds," Parish said. "Being a senior, I am so proud of them."
Sophomore Makenzie Atkinson, a rookie on the team, loved having the chance to improve and learn new things.
"I started to learn a new position, and I got to know my team a bit better," Atkinson said.
Atkinson observed the fact that the rookies — including her — improved their throwing.
"The rookies' throwing improved so much and I can't wait to see how they will grow for the next few years that I'm a part of the program," Atkinson said.
Freshman Bella Roberts enjoyed the chance to get to know her team more.
"So far, it helped me to be able to focus on nothing but softball and get better at my weaknesses," Roberts said, "and for the team, it helped us trust each other more and work better together as a team. "