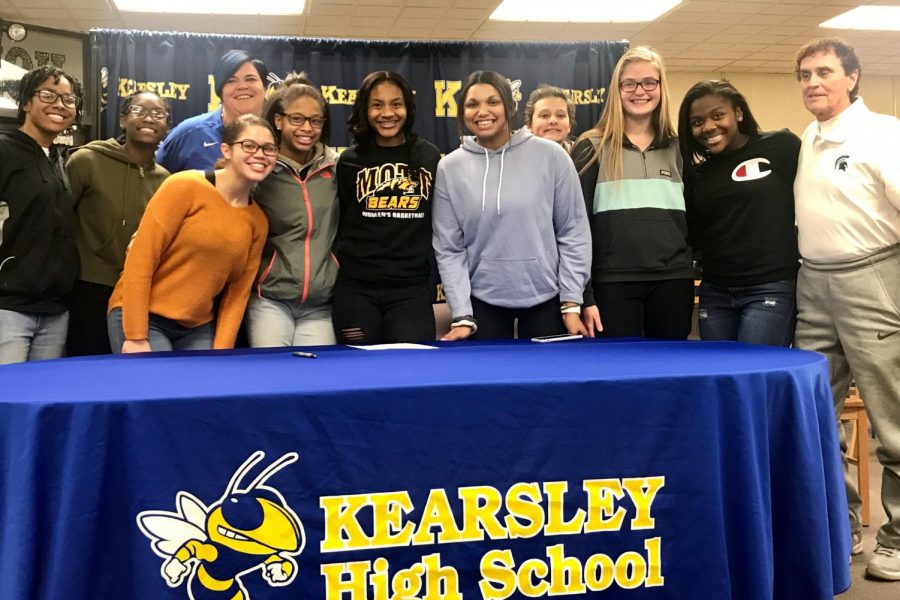 Courtesy of Zaria Mitchner
Senior Zaria Mitchner signed her National Letter of Intent with Mott Community College on Monday, March 11, to play basketball.
Along with basketball, Mitchner will be pursuing a degree in health and fitness.
"I've always been athletic as a kid and always interested in sports," Mitchner said. "As I got older, (I realized) science was always a passion of mine, and I've always really enjoyed it."
Mitchner has been playing basketball since third grade and it has been her passion ever since.
The basketball program at Mott was one of her biggest deciding factors of going there.
"I chose to go to Mott because of the atmosphere, the basketball program, and the fact that it is close to home," Mitchner said.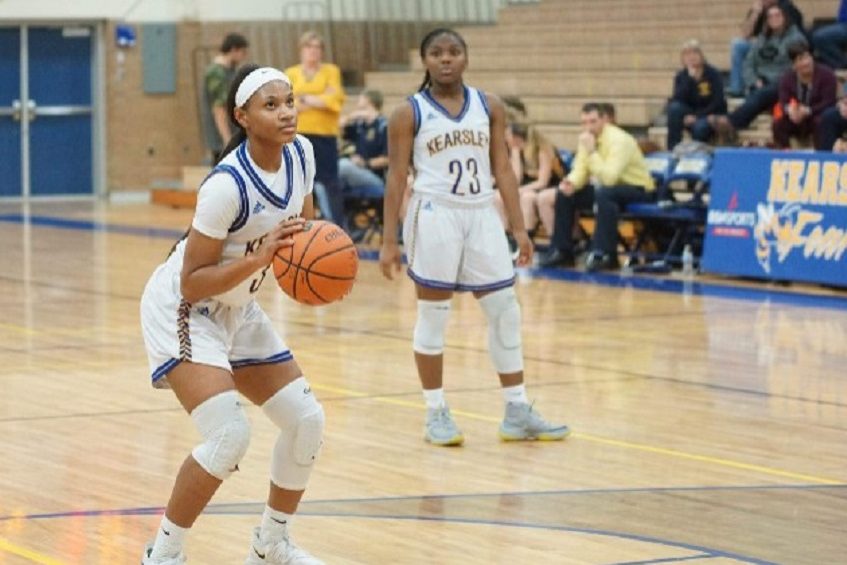 During her signing, Mitchner was surrounded by her coach, Ms. Traci Pigott, and her mother, Mrs. Lisa Mitchner.
The coaches she has had throughout her basketball career have all been great mentors for Mitchner.
"As far as a mentor, I would say just all of my coaches that have guided me through the years," Mitchner said. "(They) have all been great mentors for me."
Mitchner plans to continue with basketball, even after she transfers from Mott.
"After Mott, I plan on transferring to another college to finish my degree and also to continue basketball," Mitchner said.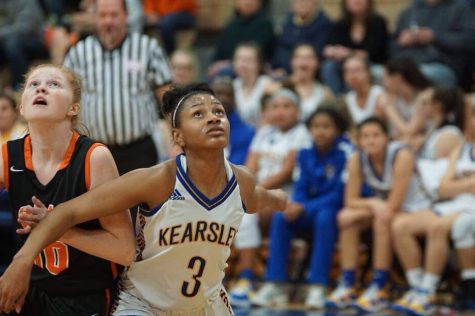 Junior Sydney Walker, teammate and friend, finds Mitchner to be a role model for her.
"I think Zaria will do amazing in the future, not most players can say they look to another player around their age," Walker said. "I look up to Zaria. She's a committed, determined player, and that's amazing."
Walker spoke directly to Mitchner: "I would like to tell you that I'm so proud of you. I'm glad that I was able to play three years with you, and I can't wait to watch you play. Continue to love the game. Congratulations, buddy."