Kearsley alumni return to the stage for charity
This year, some KHS alumni will join together to perform "One Lucky Day" to raise money for Kearsley Christmas Charity.
"One Lucky Day" is a comedic piece written, produced, and directed by alumnus Chance Wikaryasz, along with the help of alumnae Taylor Stockton and Julie Lemon.
Wikaryasz wrote the story in the summer of 2018. He said the main character is a man named James Carter whose life does a complete turnaround in one day.
"'One Lucky Day' is a comedy I wrote myself in the summer of last year," Wikaryasz said. "The story is is centered around a man named James Carter.
"His life is in shambles and could possibly be the unluckiest man alive. That is until his one lucky day comes along. With the help of his best friends, his life does a complete 180 on just one day."
The play will run Thursday and Friday, April 25 and 26, at 7 p.m. in the auditorium.
Tickets will be $5, although additional donations will be accepted.
All profits will go to Kearsley's Christmas Charity, which benefits Kearsley families in need during the holidays.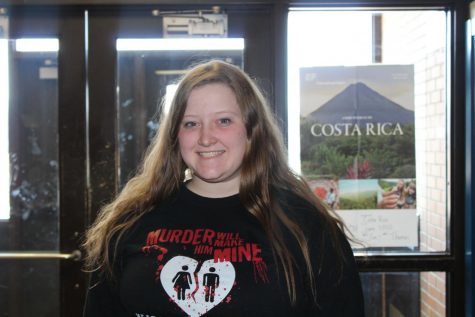 Wikaryasz is ecstatic about the play and is hoping for the best outcome.
"I am confident we will have a good turnout," Wikaryasz said. "When this alumni put on plays in the past, we always performed in front of hundreds of people.
"I think the audience is in store for one entertaining night. They will be able to come see a funny show while contributing to a good cause."
Although the play consists of KHS alumni, present KHS students are also hopeful for a good turnout, including senior Mary Wheeler, who has previously worked with Wikaryasz on the productions of "Mmmbeth" and "Eleventh Night."
"I think the play will go well," Wheeler said. "I've read the script, and I think he came up with a very interesting plot line. I expect it to be a delight."
Stockton, who plays a character named Selene who is in a relationship with the antagonist, feels the cast members all have a close relationship as they previously worked together in different productions.
"As theater alumni, we have all worked together in the past and it shows," Stockton said. "We all have a great dynamic with each other and feed off of each other's energy, which is what makes this show special.
"It's nostalgic for all of us as some of our best memories come from being on stage in front of an audience. Returning to the stage is something special for everyone involved."
About the Contributor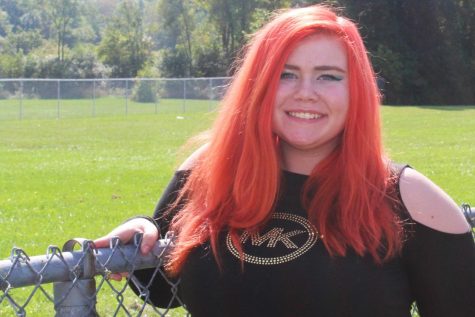 Elizabeth Ashley, Reporter
Birthday: January 3, 2001

Hobbies/Interests: Photography, writing poems, makeup, cheer, drawing, painting, and interior designing.

Favorite Quote: "I...