Staff beats seniors in volleyball showdown
The staff went to war against the seniors in volleyball at the pep assembly Friday, Feb. 8, and won 2-1 in close games, continuing the staff's undefeated streak against students.
Mr. Andy Nester, social studies teacher, said it was a good match.
"It was fun and energetic," Nester said. "The seniors are a very respectful group of kids who fought hard, so I was not surprised they got one on us."
Mr. Micheal Simms, physical science teacher, said it helps having teachers on the team who used to play volleyball competitively.
"It always feels good to beat on some trash-talking youngsters, but it was fun," Simms said. "We will be winning again next year, and that's a fact. It's what we do. It's that we have people that have played."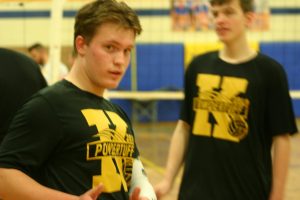 Mrs. Colene Wilcox, algebra teacher, said the match was fun because it was competitive.
"I thought the second game was really fun because the level of play increased," Wilcox said. "I was glad that we split the first two games, so we could continue to play more volleyball.
"If it was up to me, I would play the best of five just to have more time to play."
Senior Hunter May was happy they played the staff but noticed some changes the team could have made.
"It was bittersweet. I was sad (we lost), but I also had a lot of fun," May said. "First game we came out nervous, had trouble getting our serves over, not working together as a team. I even made some crucial mistakes that dug us in a deeper hole.
"The second game we responded with playing team ball and (having) great serves, and we won. If we had stuck with that, we possibly could have won (the match)."
About the Contributor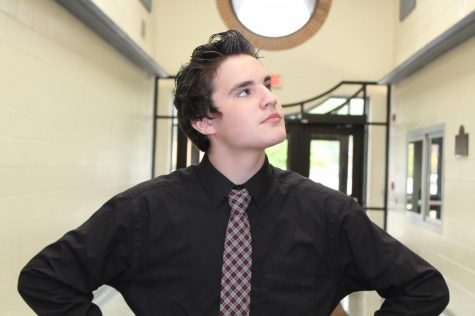 Jonathen Hart, Managing Editor
Class: Junior

Hobbies: Studying law and politics

Future Plans: I plan to become President of the United States of America.

Favorite Book: "Barack...