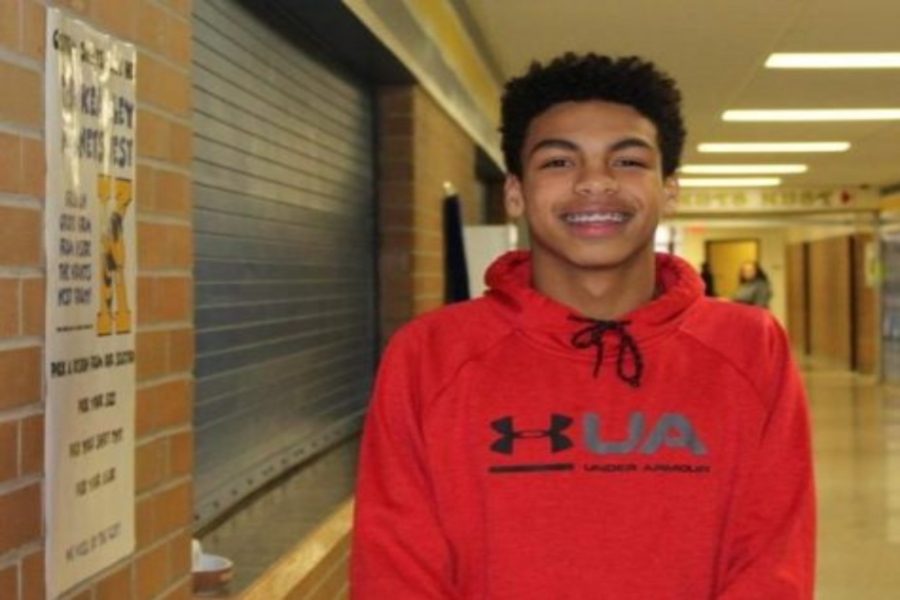 Jonathen Hart
Sports, friendships, and family surround freshman Derrick Phipps' journey in high school.
Phipps played on the junior varsity football team in the fall.
During the winter, Phipps was a part of the varsity basketball team, making the team as a freshman.
He has spent many years practicing the sports he plays and if you ever watch him play, you will notice the years of hard work he has put in.
Phipps enjoyed his time on the basketball team as a freshman, but he knows he needs to improve.
"It is pretty cool, but it showed me that I had a lot of room for improvement," Phipps said.
Phipps has been playing sports for as long as he can remember.
"I started playing when I was little because my mom wanted me to play sports," Phipps said. "I already played baseball, so she asked me to play one year of football. I did and I liked it, so I just kept on playing. It is the same story for basketball."
His commitment lasts outside of organized practice.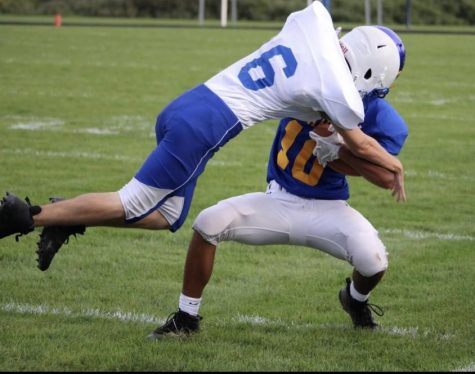 "I like to practice by myself when we don't have practices because it is the only way you can actually get better," Phipps said.
Phipps enjoys playing sports, but he also loves hanging out with his family and friends more than anything else.
Freshman Melanie Conley knows that Phipps is a great person.
"He is very funny, entertaining, and knows how to cheer me up because he is so sweet," Conley said. "He is always real. He has never been fake to anyone he has crossed.
"He always knows how to brighten someones day even when they are at their lowest of lows."
Mrs. Colene Wilcox, math teacher, believes Phipps will be successful in life.
"He's funny, hard working, athletic, motivated, kind to everyone, willing to help others, and has a good personality, so he should be very successful in life," Wilcox said.
Sophomore Daniel Barrington believes that Phipps is a great team player.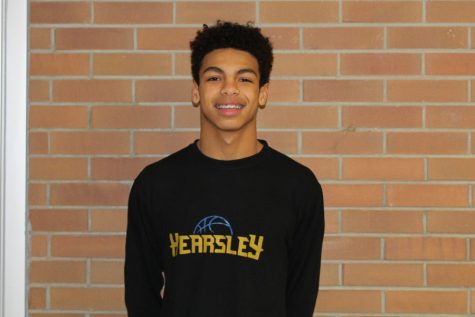 "He is definitely a team player because he does his job how he's supposed to, and he does it well," Barrington said.
Phipps has a strong relationship with his family.
"I love my family so much. They are the best family I could ask for," Phipps said. "They always have my back, and I always have theirs."
Mr. Mike Simms, physical science teacher, was Phipps' football coach this year.
He believes that Phipps will do great things in his life.
"He will do what it takes for the team," Simms said. "He will fill in if needed and will volunteer as needed, even if it's not his position."
"He has a good attitude and encourages teammates," Simms said. "If he works hard, he will be very successful,"
Simms believes Phipps' work ethic may pay off soon.
"If he stays healthy, he should have a great season next year," Simms said. "They might look for him to play on varsity."