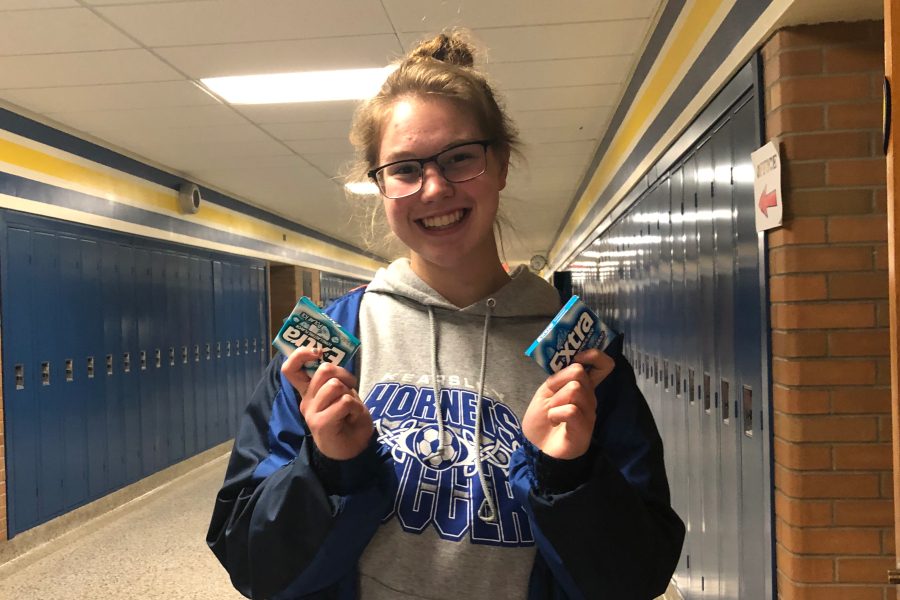 Hope Wills
Gum is something that many students throw in their bags for when they have bad breath.
Students get gum at a store and choose what they want, but there are different brands. We have a choice of what we want to buy.
But what is the go-to brand of gum that students prefer?
In an Eclipse survey, students from the Freshman Class to the Senior Class were asked to fill out some questions about gum.
Among all students, the most popular chewing gum brand is Extra, with 53 percent of the students choosing it as their favorite brand.
Sophomore Madison Groulx, who loves the brand, said that Extra gives you a variety of different types of flavor.
"I like how big the pieces are," Groulx said. "The different types of mint give you a choice."
Taking second place is 5 Gum with 26 percent of the students saying it's their favorite, followed by Trident at 15 percent.
Junior Isabella Perkins enjoys the different flavors Trident provides, but it is more than gum to her.
"Every time my grandma comes to Michigan, she gives me the orange flavor (of Trident)," Perkins said. "There is a lot of flavor in Trident gum."
Shockingly, six students were undecided on their favorite for different reasons.
Sophomore Mackenzie Atkinson doesn't like the sound or the texture of gum.
Katie Davidson, sophomore, does not chew gum as often as other students.
"I don't chew gum enough to have a preference on what is better than another," Davidson said.
Three brands tied for fourth, including Orbit, Juicy Fruit, and Big League Chew with two votes each.
One student stood out with their favorite brand being Eclipse.