Tips to make Thanksgiving great
When it comes to Thanksgiving, some questions might come up.
Are we doing Thanksgiving at our house this year? Are we having turkey or ham?
To answer those question, a few KHS teachers follow their own Thanksgiving tips and tricks that might help you and your family out as well.
Mrs. Wendy Moore, substitute teacher, advises starting off as soon as possible. Having a good amount of time will be helpful.
"Don't stress. Prepare as much ahead as possible, such as cold jello and salads," Moore said. "I like to stuff my turkey with apples and oranges. It makes it moist."
As much as we all eat turkey on Thanksgiving, we manage to cook them in many different ways.
No matter how they are cooked, the sheer amount of food can sometimes cause problems.
Mr. Chris Torok, math teacher, said eating too much can cause a stomach ache.
"Don't eat too much, otherwise, you'll have a tummy ache," Torok said. "Don't overcook your turkey. No one likes it dry."
Some prefer hosting at others' homes, including Mrs. Kim Loyer, algebra teacher.
"Find someone else to host it," Loyer said. "Go to someone else's house and buy a pumpkin roll from Mr. Simms' mom."
Hosting Thanksgiving can be very stressful if you're not one who hosts often. You should still help out by bringing a dish to pass.
Mr. Matt Binko has yet to make Thanksgiving dinner.
But, according to Binko, green bean casserole is a must.
"I don't ever have to do it, but I'd say buy a good turkey, and if you're going to fry it, do it outside so you don't burn your house down," Binko said. "Also, green bean casserole is a must. Use Stove Top stuffing, the box kind. Don't do homemade."
Some men say they don't usually cook the meal, letting their wives prepare it.
Mr. Jim Duplanty, director of security, is one of these men.
"I let my wife do it," Duplanty said. "She's the best cook, but I'm good at setting the table."
When you are stressed, remember what you'll get out of Thanksgiving and enjoy the holiday with your family and a nice warm meal.
About the Contributor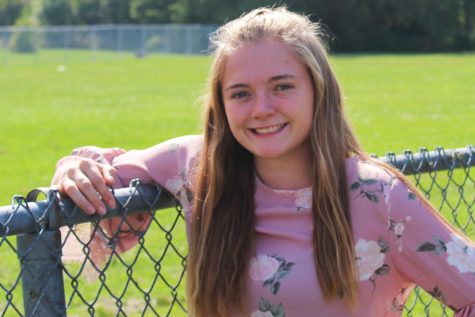 Makenzie Boillat, Reporter
Birthday: July 23, 2001

Hobbies/Interests: Cheer, going on walks, and watching Netflix.

Favorite Quote: "Nothing can dim the light that shines from within."...