Caffeine consumption will increase on International Coffee Day
Hang on for a minute...we're trying to find some more stories you might like.
You wake up — but your alarm never went off — you're running late! You rush to get ready and run out the door, but not before grabbing the one thing that will get you through the day — a cup of coffee.
Whether it's a mug of coffee you brewed at home or the newest coffee creation from a café, coffee is part of many people's daily routine across the world.
The International Coffee Organization and coffee lovers around the globe celebrate the fourth annual International Coffee Day on Monday, Oct. 1.
International Coffee Day is to thank the men and women who grow and harvest coffee beans to bring a cup of coffee into your life.
This year's theme is "Women in Coffee." The theme was chosen to honor the women who work in this field and to shine a light on the equity and equality still needed in the work environment.
To many Americans, a cup of coffee would be prepared with cream or sugar of some sort. However, coffee is prepared in different ways around the world. In Finland, people have been known to pour their coffee over juustoleipä (cheese curds).
There are hundreds of ways to prepare coffee: with butter, with steamed milk, or even with an array of spices. There isn't necessarily a right way to make coffee.
Not only can the preparation be different, so can the coffee ground and the tools used to make the popular drink. In Turkey, a copper or brass pot called a cezve is used to brew coffee. The coffee is prepared unfiltered in this pot.
"
Going out for coffee is something I enjoy doing with my friends as a way to hang out and talk with each other."
— Nick Williams, senior
Senior Nick Williams is an avid coffee drinker. He enjoys the taste and the energy it gives him.
"Coffee keeps me awake," Williams said. "My favorite place to get coffee from is Starbucks. I love getting a cafè mocha. Going out for coffee is something I enjoy doing with my friends as a way to hang out and talk with each other."
Next time you drink a cup of coffee, stop to think about where it came from and how others around the world might be enjoying their cup of coffee.
About the Contributor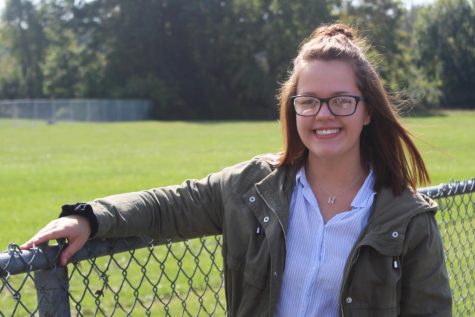 Jenna Robinson, Editor in Chief

Birthday: Oct. 26, 2000
Hobbies/Interest: Playing electric, acoustic, and bass guitar, as well as ukulele. I also enjoy drawing, reading, writing,...