Clarambeau, Lane lead tennis team at league meet
Hang on for a minute...we're trying to find some more stories you might like.
Junior Chloe Clarambeau led the tennis team at the Flint Metro League tournament Wednesday, May 23.
Clarambeau, at No.3 singles, earned second team All-League honors after finishing in second place in her flight.
Clarambeau made it to the finals, going against Holly for first place, and the match resulted in Clarambeau falling 6-0, 6-0.
At No.1 singles, junior Stephanie Lane, placed sixth in her flight and received honorable mention All-League honors.
The Hornets played their singles matches at Hartland, while the doubles teams traveled to Fenton.
Overall, Kearsley earned sixth place in the league after placing sixth at the league tournament and finishing the league 2-5.
The Hornets also earned the most votes for sportsmanship, a total of five, while three other schools only earned one.
Junior Claudia Moore, No.2 singles, earned seventh place, defeating her final match against Brandon 8-4.
Freshman Jaqueline Olivo, No. 4 singles, placed sixth for her flight after losing to Owosso 8-4.
The No. 1 doubles team of senior Hannah Hendley and junior Brooklynn Smith earned sixth place after falling to Swartz Creek 8-0.
Juniors Mickeely Dias and Emily Jones, No.2 doubles, fell to Fenton in their final match 8-2, placing sixth overall.
At No.3 doubles, senior Mallory Teed and sophomore Kasey Palmer played for seventh place, defeating their final opponent, Fenton, 8-6.
Juniors Ariel Desjardins and Ellena Dye placed sixth at No. 4 doubles, after falling to Fenton 8-4.
Regional
The tennis team scored four points at its MHSAA Division 2 regional hosted by Kearsley on Thursday, May 17.
One single and three doubles teams scored for the Hornets. They were junior Stephanie Lane at No. 1 singles, senior Hannah Hendley and junior Brooklynn Smith at No. 1 doubles, juniors Mickeely Dias and Emily Jones at No. 2 doubles, and senior Mallory Teed and sophomore Kasey Palmer at No. 4 doubles.

About the Writer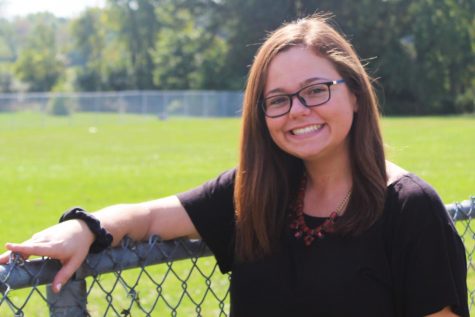 Stephanie Lane, Sports Editor
Birthday: Jan. 9, 2001

Hobbies/Interests: Student Council Vice President, NHS member, freshman mentor, and the student representative on the Board...