Students are enthusiastic for 'Incredibles 2'
Hang on for a minute...we're trying to find some more stories you might like.
"The Incredibles" came out in 2004 and ended on a cliff-hanger, leaving viewers with suspense for over 13 years.
Finally, after all this time, "Incredibles 2" will be released June 15.
In the film, Helen, the mother, will be taking the superhero spotlight while leaving Bob, the father, home with their three children: Violet, Dash, and Jack-Jack.
The movie is said to focus on the real-life heroic acts of taking care of a family, as well as Jack-Jack's powers and a new villain.
At the end of "The Incredibles," Jack-Jack's powers were hinted at when Kari was babysitting him and he proceeded to levitate, teleport, and burst into flames.
At the very end, he attacked Syndrome, the movie's villain, by turning himself into a raging monster.
"
I've been waiting since I was a little kid to see this film."
— Ashley Harroun, junior
However, viewers were left wondering what Jack-Jack's actual powers were and what he would be known for.
Junior Ashley Harroun is looking forward to the movie and is excited to learn more about Jack-Jack.
"I'm very excited for the movie," Harroun said. "I've been waiting since I was a little kid to see this film. I'm sad it took so long but also excited that they finally did make a sequel."
I am hoping that it's just as good if not better than the first," Harroun said. "I'm hoping to see more of Jack-Jack's powers because his powers were kind of hinted at towards the end of the first, but we never saw the extent of his powers."
The imperfections of a family are brought to life in "The Incredibles," making the movie comical and easy to relate to.
Many people are hoping the sequel will bring this same humor.
Ronnie Valkema, junior, hopes the new movie doesn't ruin the story "like sequels typically do."
Since the original film was released so long ago, Lance Bard, junior, expects many adults to be in the theaters when the sequel is released.
"
I've been waiting years for this movie to come out, and it's finally here."
— Lance Bard, junior
"I expect a lot of 2000s kids to be there, some people in their 20s," Bard said. "I hope it'll have a lot of development for the characters. I'm also really hoping to find out what powers Jack-Jack has since I've seen plenty of theories on how he could be a Jack-of-all-trades."
After all these years, excitement for "Incredibles 2" has not died down. Students are eager for this beloved movie's sequel.
"I've been waiting years for this movie to come out, and it's finally here," Bard said.

About the Writer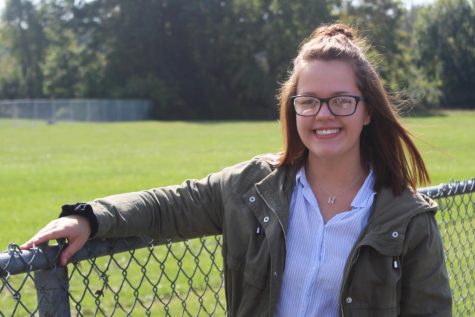 Jenna Robinson, Editor in Chief
Birthday: Oct. 26, 2000
Hobbies/Interest: Playing electric, acoustic, and bass guitar, as well as ukulele. I also enjoy drawing, reading, writing, and spending time with my friends and family.
Favorite Quote: "Keep exploring. Keep dreaming. Keep asking why. Don't settle for what you already know. Never stop believing in the power of your ideas, your imagination, your hard work to change the world." – Barack Obama
Favorite Book: "The Magic Strings of Frankie Presto" by Mitch Albom
Plans After High School: Attending a college or university to pursue a doctoral degree in psychology, as well as writing for a college newspaper.