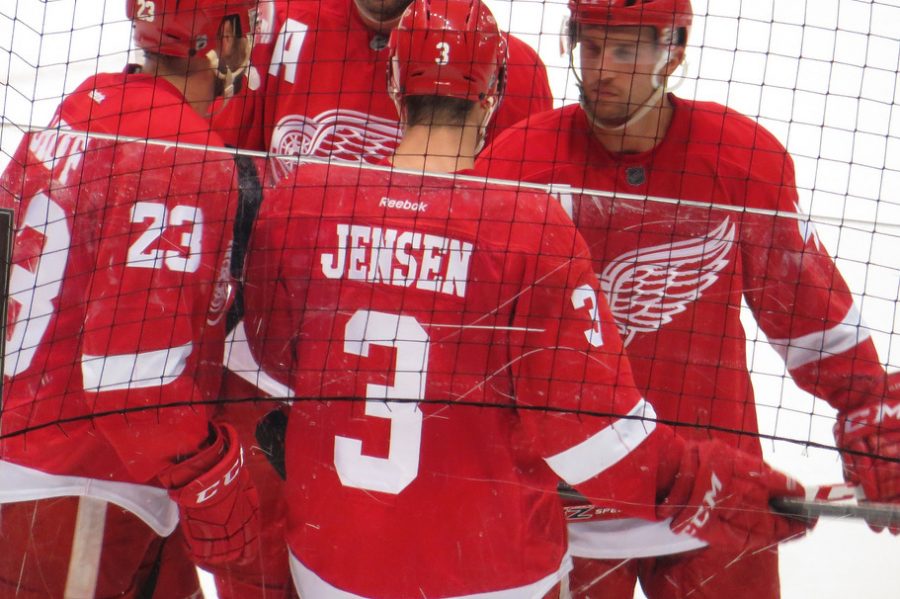 Mr. Ken Lund / flickr
The Detroit Red Wings missed the playoffs for the second consecutive year.
The team is full of aged players and young prospects without the necessary experience to be dominant players for the franchise.
Luckily, the team will have seven picks in the first three rounds of the draft, including two first-round draft picks.
Many fans cite the team's shaky goaltending as a problem that hurt the team.
Goaltender Jimmy Howard is 34 years old and can't be expected to keep the team in every game.
Goaltender Jared Coreau is 26 years old but was winless in his seven games in the National Hockey League.
Sophomore Makayla Nusbaum believes the team needs to improve its goaltending through the draft.
"When I went to a game, and when I watched them on TV, the goaltending was good, but not great," Nusbaum said. "There are some easy shots they're not stopping."
The team played in 36 games where the winner won by one goal. Thirteen losses were in overtime or the shootout.
If the team was able to score that extra goal or prevent a goal from getting through, it would likely be in playoff contention.
Sophomore Samantha Timm thinks the team could improve by getting younger.
"I think they need to get rid of older players who don't really do anything," Timm said. "They need to try to get prospects."
The Red Wings have decided to keep their management the same, re-signing Ken Holland for another two years and keeping Coach Jeff Blashill for a fourth consecutive year.
The team could easily improve to playoff contention with a few draft successes, and the team has already started this process.
19-year-old Michael Rasmussen scored 59 points in 47 regular season games in the Western Hockey League. He has posted even better numbers in the playoffs, averaging around three points per game.
Rasmussen was the Red Wings' ninth-overall pick in the 2017 NHL Draft. If he is able to produce in the NHL preseason, he could likely make the team next year.
20-year-old Dennis Cholowski had 66 points in the 2017-18 season. He was Detroit's first-round pick in the 2016 NHL Draft.
Cholowski hopes to make the Grand Rapids Griffins' roster next season. The Griffins are the Red Wings' minor-league affiliate.
If he can develop his skills during the 2018-19 season for the Griffins, he could be a solution to Detroit's aging defense.
Of eight defensemen who played for the Red Wings last season, four were over the age of 30.
Cholowski could eventually be part of a solution to this problem.
The Red Wings are not hopeless.
They have the necessary components to succeed next season, such as offensive talents like Dylan Larkin and Tyler Bertuzzi, as well as younger players trying to crack the roster.
The featured image is from Flickr.