Tennis team opens season with a victory
Hang on for a minute...we're trying to find some more stories you might like.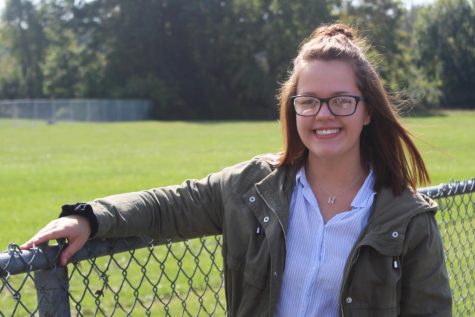 More stories from Jenna Robinson
The tennis team beat Mt. Morris on Monday, March 26, at home 6-2.
Three singles players won their matches.
Junior Stephanie Lane, at No.1 singles, won 6-0, 6-2.
At No.3 singles, junior Chloe Clarambeau won 6-1, 6-1.
Senior Brooke Mannor also ended with winning matches at No.4 singles. She won 6-3, 6-0.
There were solid performances from doubles teams, including juniors Emily Jones and Mickeely Dias, who won their No. 2  doubles match  7-6, 2-6, 10-5.
Sophomore Kasie Palmer and senior Mallory Teed played at No. 3 doubles. They won 2-6, 6-2, 6-2.
Juniors Ellena Dye and Ariel Desjardins played at No. 4 doubles, winning 6-1, 6-3.
Lane is proud of her team and their start to the season.
"I believe my team performed well," Lane said. "It's great to start off the season with a win."