Olympic hockey is better without professional athletes
Hang on for a minute...we're trying to find some more stories you might like.
The National Hockey League will not allow its players to attend the 2018 Winter Olympics in PyeongChang.
Fears of injured players and disrupting the ongoing 2017-18 season were among many concerns for the decision.
This decision will help hockey worldwide.
Players have sometimes been injured in the Olympics, harming their teams and their careers.
In 2014, both John Tavares and Ryan Kesler, two of the NHL's best players, were injured. Their teams suffered due to their loss and barely made the NHL playoffs.
Another reason is that countries with less-developed programs can hardly compete with the elite organizations of Canada, the United States, and Russia.
Without their professional players, these countries will be put on a level playing field with smaller-market countries.
Amateur players are also more inspirational to their countries.
Hockey fans know how proud the United States was when their 1980 Olympic team, full of college and amateur players, won the gold medal.
Players like Mike Eruzione and Jim Craig helped the team beat a dominant Soviet team in the semifinals and became national heroes.
The win helped grow United States hockey in later years and was attributed as an inspiration for the 1996 World Cup of Hockey win by the United States.
A level playing field for all nations to compete is one of the great benefits of Olympic competition.
It celebrates individuals and teams that push to succeed, celebrating accomplishments and the determination of players.
Modern hockey fans are quick to compliment determination in players, citing "grit" and "heart" as valuable assets to a team.
Olympic hockey without professionals gives players with these qualities a chance to show their full range of talent.
An amateur tournament can also give foreign prospects more recognition for their work.
Rasmus Dahlin, a 17-year-old defenseman from Sweden, is one of the talents the tournament will showcase. He is the projected No. 1 pick in the 2018 NHL Draft.
Without superstar players like Patrick Kane and Connor McDavid, Dahlin may rightfully take the majority of the spotlight.
NHL players may want to represent their countries, but if they choose to follow the lucrative contracts and fame of playing in the NHL, they should be prepared to be excluded from Olympic play.
Without NHL players, the tournament can resemble the pure strain of hockey that amateur teams showcase.
The tournament will be about the best overall team, not the team with the best superstar.
While I often disagree with NHL Commissioner Gary Bettman, I can agree with him on this decision.
About the Writer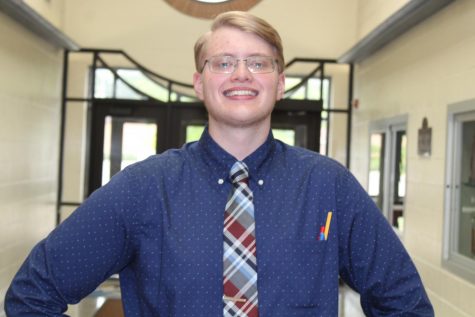 Connor Earegood, Editor in Chief
Class: Senior

Hobbies: I participate in quiz bowl, chess, robotics, Future Problem Solving, and many other "nerd sports."

Future Plans: I plan to...