ACT WorkKeys could disappear, reducing state tests for juniors
Hang on for a minute...we're trying to find some more stories you might like.
Junior year is filled with months of preparation for the SAT. Testing that will potentially determine the college path that a student will take.
One day of testing is set aside for the ACT WorkKeys, an exam that tests a student's ability to problem solve and work out issues from a workplace standpoint.
Recently, a bill that is sponsored by state Rep. John Reilly, R-Oakland, has been submitted to the state Legislature to allow schools to stop giving this exam.
Since juniors are mandated to currently take the SAT, M-Step, and WorkKeys assessments, Reilly believes that eliminating the exam wouldn't harm education in any way.
Reilly has spoken with numerous school administrators regarding the WorkKeys exam.
"School officials in my district have unanimously indicated that they would not administer the exam if given the option," Reilly said. "They contend that the exam in their case is not a useful assessment of career readiness.  It tests remedial algebra, reading comprehension, and basic problem solving.  In this it is duplicative of other exams. Furthermore, Eliminating the WorkKeys mandate would truly be a game changer for some teachers."
In addition, Reilly said the money spent on the test could go back to the schools in other ways.
"If my bill passed, the state contract with the ACT WorkKeys exam would expire. This would free up approximately $13 million, which would go back into the school aid fund. The school aid fund grants funding to schools for various purposes."
Reilly encourages schools to do what is best for their students but explains that in his district the WorkKeys seems like a futile exam.
"
On one of the problems, you had to find the power button on the remote. I just found it to be pointless."
— Makalia Jenkins, senior
"I believe that when schools are given choice, they will choose to do what is best for their students," Reilly said. "A lot of students in the Oakland (County) area take the exam and never use the results, nor are the results a factor in who may be hired by an Oakland County business. However, in West Michigan this may not be the case. If a school believes the WorkKeys is beneficial to students, they will pay for the exam out of their own pocket to ensure that the cost does not fall on students."
Mr. Matt Outlaw, superintendent of Brandon, agrees with Reilly's bill.
As reported by Michigan Radio, Outlaw said, "Test results in the ACT WorkKeys provide absolutely no valuable data for schools. (WorkKeys) value to the business community is questionable and quickly diminishing."
Senior Makalia Jenkins doesn't see the benefits of taking the ACT WorkKeys.
"I think the questions were common sense questions," Jenkins said. "On one of the problems, you had to find the power button on the remote. I just found it to be pointless."
However, ACT executives and some business officials still see the benefits of this exam.
Mr. Andy Johnston, from the Grand Rapids Chamber of Commerce, told Michigan Radio that the point of the test is to show possible employers actual workplace skills.
Mr. Brian Wiskur, Kearsley's principal, agrees with Johnston, saying that WorkKeys benefit the students.
"We are certainly planning and preparing our students for life beyond high school," Wiskur said. "It's your first step toward success."
Wiskur believes that Michigan students should take the exam since it's already paid for and being provided to them. He said any opportunity for learning and growing should be an opportunity that is absolutely taken by students.
"
It helps you prepare for tests and work after high school."
— Brent Snearey, senior
Senior Brent Snearey also sees the benefits for this exam.
"It (the WorkKeys) is very beneficial," Snearey said. "It helps you prepare for tests and work after high school. Some people might think that they are a waste of time, but they give you important information."
About the Contributors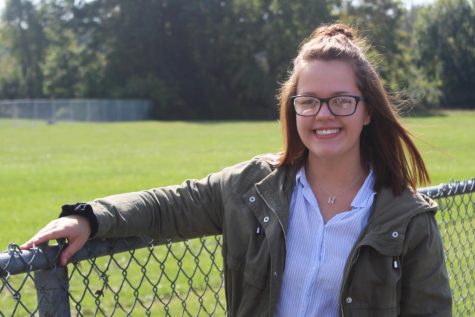 Jenna Robinson, Editor in Chief

Birthday: Oct. 26, 2000
Hobbies/Interest: Playing electric, acoustic, and bass guitar, as well as ukulele. I also enjoy drawing, reading, writing,...