Teen TV entertains: Here are four shows to watch
Hang on for a minute...we're trying to find some more stories you might like.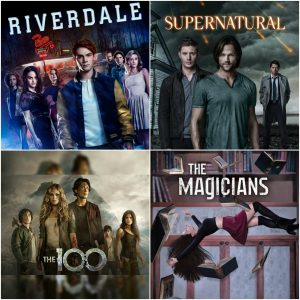 Most of us are to busy too keep up with the latest TV shows or simply cannot find anything interesting to watch, but a little entertainment is needed so we can relax.
Here are four TV shows that might peek some interest.
"Riverdale"
"Riverdale" is loosely based on the popular comic series, "Archie Comics."
The show has many of the comic's well known characters, including Archie Andrews, Betty Cooper, Veronica Lodge, Jughead Jones, Cheryl Blossom, and more.
The shows starts off by showing viewers insight on the mysterious death of Riverdale High's beloved quarterback, Jason Blossom, who is said to have drowned while on a boat ride with his twin sister, Cheryl Blossom.
They then fast forward to present day, the last day of summer before another school year starts and introduces each of the characters to viewers.
New girl Veronica Lodge and her mother have just moved to Riverdale from New York because her father has been arrested for a shady crime.
Betty Cooper prepares to meet best friend Archie Andrews, who spent the summer working for his father, at the iconic diner Pop's Chock 'lit Shoppe.
Jughead Jones is writing a novel surrounding the events that took place during the summer, allowing viewers to know information about characters that other characters don't know.
As the series continues, it becomes darker and suspenseful, following the events that lead up to Jason's death and the not-so-perfect lives of the characters.
The show is guaranteed to leave viewers on the edge of their seats, waiting to see what will happen next.
Because "Riverdale" is considered a teen drama show, many people may not want to give it a try, but the show is more than just your average Disney channel sitcom.
Senior Matt Turner said that "Riverdale" left him wanting more from the very first episode
"I started watching 'Riverdale' because I had had nothing else to watch on Netflix," Turner said, "and from the first episode, with all the suspense and mystery, I was hooked."
"Riverdale" is currently on its second season and airs a new episode every Wednesday at 8 p.m., on The CW.
"The Magicians"
"The Magicians" is based on the adult fantasy novel of the same name by Lev Grossman.
Quentin Coldwater and his best friend Julia Wicker have been firm believers in magic ever since they were children, but as they've gotten older, Julia has started to focus more on the real world, while Quentin still believes magic exists.
Julia has almost convinced Quentin to let go of magic when they are requited into the college for magical pedagogy called Brakebills.
Before Quentin and Julia can be considered actual students, they must take a test to prove they have the skills to become magicians.
Quentin passes the test and becomes a student. But Julia fails the test and has her memory wiped of Brakebills; however, she leaves herself a clue to force herself to remember.
As the series continues, Quentin and Julia learn more about the magic they read about as chidlren and discover that it's not only real but poses dangers to their world.
"The Magicians" is currently on its third season and airs a new episode every Wednesday at 9 p.m. on "Syfy."
"The 100"
"The 100" is set in a time where earth has been considered unsuitable to live on, due to a nuclear apocalypse that destroyed civilization several decades ago.
For the past three generations, all survivors have been living on 12 linked international space stations called the Ark with draconian rules established to ensure humanity's future.
Because resources have become so scarce, the Ark's leaders decide to send 100 juvenile prisoners to Earth to test Earth's habitability; hence, the shows title.
The prisoners have no choice but to go to Earth. Upon arrival to the ground they feel elated, being the first people to step foot on Earth in over 100 years.
As the series continues, the 100 realize that although Earth's air is breathable, they have greater worries to think about like abnormal animals, vicious water creatures, and finding food.
As some of the prisoners search for food, they realize that they aren't the only ones on Earth, nor were they the first.
Junior Joscelyn Burns likes the show.
"I love 'The 100' so much. It's one of my favorite TV shows right now. The show has only gotten better from the first season onwards."
"The 100" has finished its fourth season and will be continuing into its fifth season starting April 24 on The CW.
"Supernatural"
"Supernatural" is about two brothers, Sam and Dean Winchester, who face a sinister landscape everyday of their lives as they hunt monsters.
After losing their mother to a supernatural force as children when Sam is 3 months old and Dean is 4 years old, their father raised them as soldiers to hunt and kill demons, ghosts, evil spirts, and anything else that comes their way.
After growing up, Sam left the family business for college, while Dean stayed behind to continue hunting with his father.
Because of this, Sam and Dean's relationship became strained over the years and they had not been in contact with each other until Dean visits Sam in college.
Dean tells Sam that their Father went on a hunting trip and has not yet returned, so he needs his help to find him. Sam agrees, but tells Dean that after they find their father he's done with hunting.
After a few days of searching with no luck of finding their father, Sam returns home only to find his girlfriend murdered by the same supernatural force that killed his mother.
Sam, feeling heartbroken, calls Dean and tells him that he wants to continue hunting with him so he can find the thing that killed his girlfriend. This starts their long journey of hunting.
Junior Aleks Bard said that she enjoys the show for more than just entertainment.
"Although I love the show itself," Bard said, "the actors and actresses make me love it more. Jared Padalecki (who plays Sam Winchester) started a whole movement for kids with depression, and they (actors and actresses) genuinely care about their fans."
"Supernatural" is currently on its 13th season and airs a new episode every Thursday at 8 p.m. on The CW.

About the Writer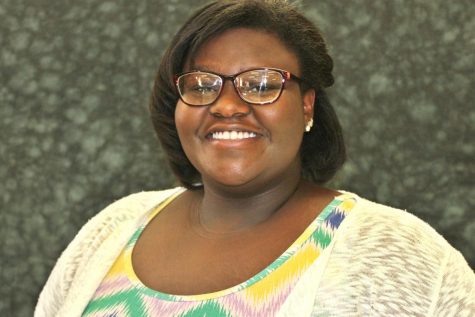 Ke'Lexis Love, Reporter

Birthday: November 23, 2000
Extracurricular: National Honor Society
Hobbies: Baking
Plans after high school: Attend college to earn a degree...