'Wonder' touches hearts of viewers
Hang on for a minute...we're trying to find some more stories you might like.
The movie "Wonder" is based on the New York Times bestseller by Raquel J. Palacio and was released in theaters Nov. 17.
"Wonder" tells the story of 10-year-old August "Auggie" Pullman going into the fifth grade after being homeschooled his whole life due to his facial difference.
The movie was heartfelt and touching as viewers indulge into Auggie's story.
From dealing with bullies, making new friends, and encountering the many wonders of the fifth grade, Auggie and his family are sure to pull some heartstrings.
The movie has different parts to tell the story from different characters' points of view. This is an interesting way to tell the story because it allows viewers to feel like they understand how each of the characters feel — not just Auggie himself.
Auggie brings together friends, families, and even previous enemies in ways other students wouldn't have had the courage to do.
Crying, laughing, and an array of emotions are part of this movie, according to junior Ashley Harroun.
"'Wonder' made me cry with so many different emotions," Harroun said. "I cried because I was incredibly happy, and I cried because I was terribly sad. This movie makes you feel so many different things.
"Definitely a movie I would recommend to everyone, especially kids. Go see this movie because it really shows how bullying impacts others and how looks shouldn't matter."
"Wonder" embraces the concept of not judging a book by the cover. Every character was so much more than what viewers originally thought. After each chapter in the movie, all of the characters left a new emotion.
Sophomore Jillian Locke also saw "Wonder."
She was impressed by the film and touched by the memories it brought back to her.
"'Wonder,' I thought, was amazing. I would go see it again if I could," Locke said. "When I was in fifth grade it was mandatory for all the teachers to read the book to us and going to see that movie kind of brought me back to fifth grade.
"The movie I thought was beautiful and very real at the same time by deeply showing (the effects of) bullying or cruelty to people. I think it (accurately) shows this set of standards of social expectation that if you don't meet that level you're not accepted — whether it be a disease, or something as small as being friends with someone."
Locke also said the movie shows how bullying is a problem in schools.
"All in all I can say that I cried way too much, but it's because it's real and it's sad, very sad actually," Locke said. "I think everyone should see it. It might change some people's hearts."
About the Writer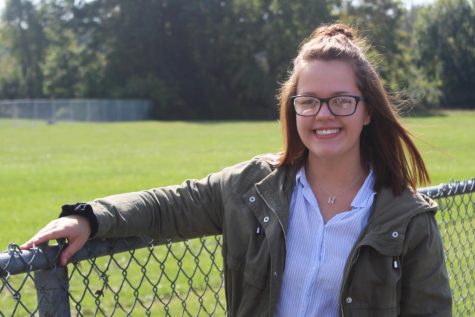 Jenna Robinson, Editor in Chief

Birthday: Oct. 26, 2000
Hobbies/Interest: Playing electric, acoustic, and bass guitar, as well as ukulele. I also enjoy drawing, reading, writing,...