Besides saving lives, insulin makes life better
Hang on for a minute...we're trying to find some more stories you might like.
Insulin is a lifesaving medicine that became available to the public on April 12, 1923.
Normally created in the pancreas of a healthy individual, insulin is necessary for creating the mandatory carbohydrates used in the body.
Patients suffering from diabetes do not produce enough of this critical hormone.
Insulin being on the market allows for people suffering from the disease to be able to live a normal, full, and productive life.
Individuals with diabetes are required to have insulin shots, in which a syringe filled with the medicine is delivered into the subcutaneous tissue, between the skin and muscle.
"
My body does not make insulin on it's own, so I have to use (insulin) to keep my blood sugar levels stable."
— Maurice Keaton, freshman
Freshman Maurice Keaton is dependent on insulin to maintain his health.
"I have used insulin for seven years for type 1 diabetes," Keaton said "My body does not make insulin on it's own, so I have to use it to keep my blood sugar levels stable."
In 1923 insulin was discovered by Frederick Banting, Charles Best, and Dr. James Collip. When the medicine first came out, the price was extremely low. These men filed for a patent and sold it to the University of Toronto for $3, one dollar for each man.
Today, however, insulin costs anywhere from $150-$600 a dose for patients. And according to Healthline.com the price is still continuing to go up.
The Affordable Care Act was passed in 2010 and many health insurance companies covered the cost of insulin, according to www.diabetes.org.
The adult dosage for Type 1 diabetes is two to three times a day, which can become pricey without the insurance to cover it.
Mrs. Amy Graham, health teacher, believes that insulin has changed patients lives for the better.
"Insulin being available to patients with diabetes allows them to continue living to their fullest without the disease holding them back," Graham said. "It's amazing that medicines such as insulin, a hormone originally produced by the body's pancreas, can be manufactured and sold in a pharmacy."
About the Contributor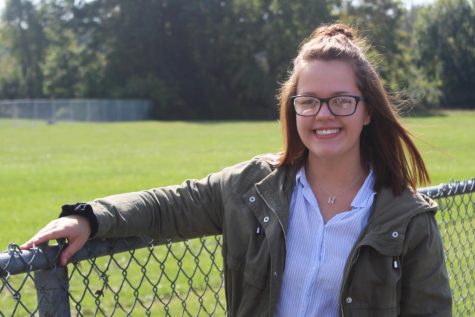 Jenna Robinson, Editor in Chief

Birthday: Oct. 26, 2000
Hobbies/Interest: Playing electric, acoustic, and bass guitar, as well as ukulele. I also enjoy drawing, reading, writing,...