A concert shouldn't be watched through a phone screen
Hang on for a minute...we're trying to find some more stories you might like.
This past month I went to the concerts of two of my favorite bands. At one, I was constantly on my phone, recording and taking pictures. At the other concert, I put my phone away.
The first concert I went to was Panic! At The Disco at the Palace. I was beyond excited and began to record almost every song, only later to watch them and see blurred lights and hear loud screaming. Although I still had a lot of fun, I wish I would have put my phone away.
More recently I went to see Green Day at the Joe Louis Arena. My phone was running low on battery anyway, so I decided just to put it away.
Later on in that concert, Billie Joe Armstrong, the lead singer of Green Day said something about how seeing him through a phone screen isn't the same as really seeing him.
The rest of the concert I spent dancing, singing, and watching my idol. Aside from snapping a couple photos, or using the flashlight during a slower song, my phone was not present for this concert. Overall, I could say it was much more enjoyable this way.
Concerts are a place where you can lose yourself in the music. They are supposed to be a place where you finally don't have to look at a phone screen to see your favorite band or artist because they are performing right in front of you.
I learned that my own eyes are the best possible lens to use at a concert. I personally believe that putting your phone away at a concert is more beneficial to the overall experience.
Be able to focus on the performance and the music surrounding you rather than your phone, which you can focus on anytime.
It seems wrong to ignore events like these because of technology. You have the ability to not miss out. You have the ability to turn it off.
Be present during a concert. Don't be distracted by a cellphone.
About the Writer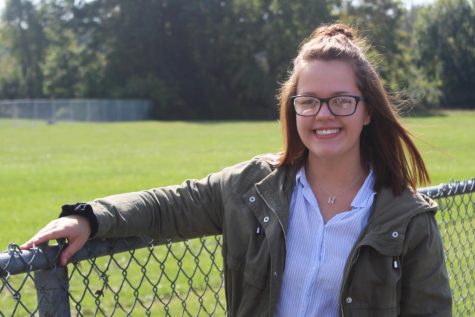 Jenna Robinson, Editor in Chief

Birthday: Oct. 26, 2000
Hobbies/Interest: Playing electric, acoustic, and bass guitar, as well as ukulele. I also enjoy drawing, reading, writing,...