Genesee County raises age to purchase tobacco
Hang on for a minute...we're trying to find some more stories you might like.
Young adults under 21 in Genesee County will no longer be able to purchase tobacco products.
On Tuesday, Feb. 14, the Genesee County Board of Commissioners voted 7-2 to raise the minimum age that people can buy tobacco products from 18 to 21 .
Though the prohibition will go into effect in 90 days and Ann Arbor already raised the age limit last year, State Attorney General Bill Schuette said it will conflict with the state Age of Majority Act that became law Jan. 1, 1972.
The Age of Majority Act defines what age a child reaches legal age. For Michigan that age is 18.
Mrs. Amy Graham, health teacher, said she believes that since there's such a age gap between 18 and 21, it will make it more challenging for teen smokers to purchase tobacco products.
"I think you're not going to see a big difference initially," Graham said. "Over time, I think there will be a big difference."
Graham also emphasized that the younger people start smoking, the longer they will be addicted.
"So then that's long-term healthcare," Graham said. "Problems throughout their entire life. So, ultimately, it would reduce the healthcare costs."
"
Give us all privileges or give us none and raise being an adult to 21."
— Dante Schwartz, senior
On the other hand, senior Dante Schwartz, 18, disagrees with raising the age limit to buy tobacco in the county.
"Give us all privileges or give us none and raise being an adult to 21," Schwartz said. "I understand the moral aspect of bettering health and reducing deaths. But, as an adult, you should be able to do as you please."
Senior Mariah Thomas, 18, said she disagrees with the idea as well.
"I believe it's unfair to change the age requirement because they might as well change the age of signing up for draft to 21," Thomas said. "It's like, in the state's eyes, if you're 18 you are considered to be an adult. So why raise it?"

About the Writer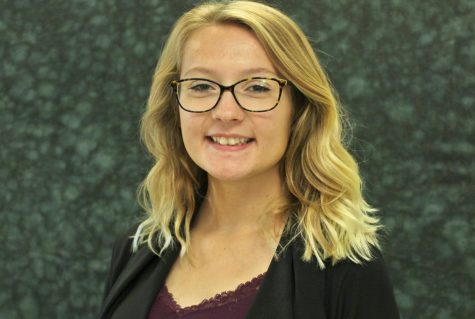 Hannah Hendley, Photography Editor

Birthday: February 7, 2000
Extracurricular activities: Tennis, dance, and float building.
Hobbies: Eating, reading, and drawing.
Plans after...