Movie buffs, here are 10 classic movies you should watch
Hang on for a minute...we're trying to find some more stories you might like.
These cinematic masterpieces and cult classics are works of art you can watch over and over without losing interest. They are not in any particular order, but please do yourself a favor and watch them.
1. Slapshot (R-1977)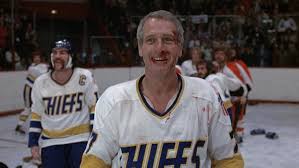 Paul Newman and Strother Martin are absolutely amazing in this late-'70s gem.
The Charlestown Chiefs of the Federal Hockey League are a struggling franchise in this sports comedy, and Coach Reggie Dunlop, played by Paul Newman refuses to accept the coming end of the team.
The team's termination is caused by Charlestown's steel mill closing, creating the loss of thousands of the town's jobs.
Dunlop uses three brothers who love to play with grit and intimidation as his main tool to make the playoffs and raise the value of the Chief's franchise.
Strother Martin's worrying character, General Manager Joe McGrath, plays the antagonist of the story. He does an amazing job of adding humor to the clash between himself and the team.
With memorable speeches from McGrath and Dunlop, to hilarious jokes from the goaltender Denis Lemieux and forward Dave "Killer" Carlson, you'll be quoting this classic everywhere.
The cast fits the film perfectly, as most characters, in my opinion, could never be played by another actor. I hope this movie brings a smile to your face, as it did mine.
2. Gentlemen Broncos (PG-13-2009)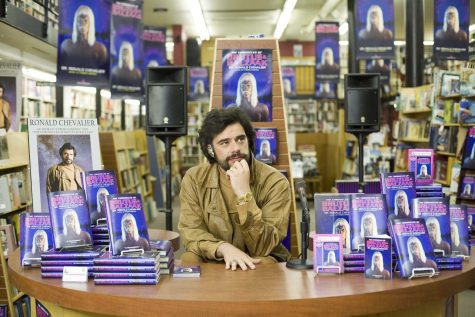 Director Jared Hess produces a classic in this quirky comedy about a writer in a small town.
Benjamin Purvis (Michael Angarano), a teenager and science fiction writer, praises the work of science fiction author Ronald Chevalier (Jemaine Clement).
When Purvis attends a writing camp, his work is plagiarized by the camp's sponsor, Chevalier, who tries to turn it into a bestseller.
This hilarious story presents a struggle for revenge and justice in a unique way that only Hess could achieve.
Purvis' mother Judith (Jennifer Coolidge) is the stereotypical guardian in a Hess film, strange and stuck in a dead end career.
This film is, in my opinion, Hess' masterpiece, and I have few negative words about it.
From the script writing to the acting of even the most minor characters, this film is almost perfect.
3. Napoleon Dynamite (PG-2004)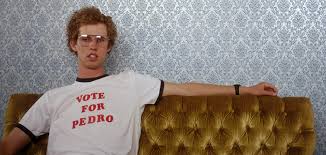 "Gentlemen Broncos" is not the only great film Hess has produced.
High school student Napoleon Dynamite (Jon Heder) is the kind of character you see in others, and you'll root for him the whole way as he struggles to help his family and friends while growing up in rural Idaho.
The movie tells the story of Napoleon's 2005-06 school year.
He finds a best friend in transfer student Pedro Sanchez (Efren Ramirez), and through awkward, yet hilarious events, they try to make the best of their time.
From school dances to class elections, the duo makes laughter come easy, yet portrays the age-old value of supporting your friends in the face of adversity and being yourself.
Uncle Rico (Jon Gries), the self-centered jock who peaked in high school, plays his role perfectly, and it amazes me that Gries never received more than a handful of small awards for his performance.
Please, do yourself a favor and watch this movie. Words cannot do this cinematic diamond-in-the-rough justice.
4. Star Wars IV: A New Hope (PG-1977)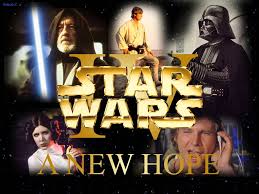 I doubt there is a person in Western civilization that has not heard of this classic film by George Lucas.
In this first installment of the series' original trilogy, Luke Skywalker (Mark Hamill) of Tatooine meets Obi Wan Kenobi (Alec Guinness) and his life is changed forever.
Skywalker has the force, a power that can be used for both good and evil.
With arrogant Han Solo (Harrison Ford), Princess Leia Organa (Carrie Fisher) and an array of other memorable characters, Skywalker sets off to stop Darth Vader (David Prowse, voiced by James Earl Jones) and his giant Death Star, a weapon of mass destruction.
Every detail was given consideration in this film, which is not surprising considering Lucas was its director.
As this movie ages, I hope its legacy remains and that it is not lost to time like many classics from previous generations.
5. The Big Lebowski (R-1998)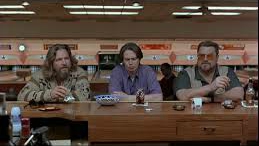 Everyone knows someone like the Dude.
This classic is a comedy about ex-hippie Jeffrey Lebowski (Jeff Bridges) or the Dude, as he prefers to be called, and his friend Walter Sobchak (John Goodman), a loud Vietnam veteran.
When Lebowski is mistaken for a millionaire by the same name, he and Walter are drawn into a dangerous yet comical underworld of Nihilists and kidnappings.
Bridges and Goodman are great together and every line is delivered in a way unique to the character.
Walter's character is based off of legendary director John Milius, a long-time friend of the Coen brothers.
This cult-classic was not written around the template of many of its generation's comedies but cuts a trail the way the Coen brothers have consistently done since "Fargo."
I absolutely love this film, and I hope you enjoy it as much as I have.
6. Forrest Gump (PG-13-1994)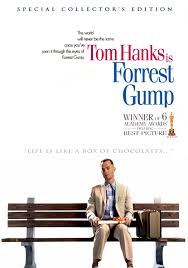 This movie is like a box of chocolates, you keep going back for more.
Forrest Gump (Tom Hanks) may be a bit dumb, but he makes up for that in his compassion for others.
Through Forrest, we see the events that shaped our modern culture, from the rise of the King — Elvis — to the Vietnam war.
When Forrest is drafted for service in Vietnam, he meets Benjamin Buford Blue, called Bubba (Mykelti Williamson), his best friend and war pal.
After an ambush, Bubba is killed and Forrest is injured.
While in recovery, Forrest reacquaints himself with Lieutenant Dan (Gary Sinise), and later in the story the two build a multi-million dollar shrimping company through investments.
Many other snapshots into the past occur throughout "Forrest Gump," and I personally believe this is Tom Hanks' best role.
If you haven't seen this movie, it is usually aired at least once a month by a television network, so check it out when you see it.
You will thoroughly enjoy this piece.
7. The Martian (PG-13-2015)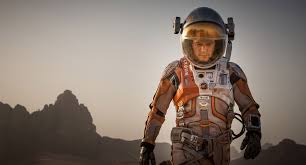 Matt Damon is out-of-this-world in this tale about survival on Mars.
Mark Watney (Matt Damon) is stranded on Mars after a communications satellite slams into his torso.
He survives due to a miracle. His blood created a thin crust which plugged the hole in his spacesuit.
Watney must then survive until NASA realizes he is alive. He struggles through every day.
His crew must reach him in order for him to live, and Watney's survival becomes a desperate race against the clock.
I enjoyed this movie partly because I am a space nerd but also because it shows the clash between man and environment in a way that most viewers would not think of.
This film, based on Andy Weir's 2011 novel of the same name, is a mash up of "Apollo 13" and "Castaway." It may be a bit newer, but it has all the elements of a classic.
8. Apocalypse Now (R-1979)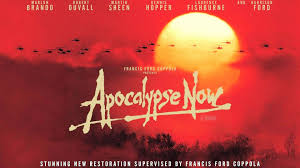 During the middle of the Vietnam war, Capt. Benjamin Willard (Martin Sheen) is tasked with the difficult assignment of killing crazed Col. Walter Kurtz (Marlon Brando), who has brainwashed a tribe of indigenous Cambodians to think of him as a god.
Throughout the movie, Capt. Willard's squad is decimated as Viet Cong fire and substance abuse kill or completely impair most of his squad.
From the infamous quotes of Col. Kurtz, to vivid images of Capt. Willard's shell-shocked mind, this movie will change how you view war movies.
The movie was written by John  Milius, who transposed the setting of Joseph Conrad's 1899 novella "Heart of Darkness," which takes place along the Congo River in Africa, to Vietnam.
9. Dr. Strangelove or How I learned to Stop Worrying and Love the Bomb (PG-1964)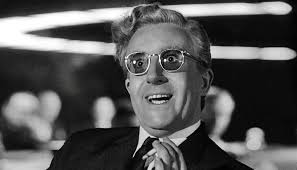 When Director Stanley Kubrick makes a film, he makes viewers feel his characters are people they've known since birth.
After psychotic general Jack D. Ripper (Sterling Hayden) sends codes to drop nuclear bombs on the Soviet Union, generals and politicians in the war room must prevent nuclear holocaust.
Meanwhile, Gen. Ripper barricades himself in his Strategic Air Command base and forces his soldiers to defend the base from "communists" who happen to be American soldiers.
Gen. Ripper ordered the nukes to stop the "communist plot" to kill Americans through water fluoridation.
Fights between Russian Ambassador Alexi de Sadesky (Peter Bull) and Gen. "Buck" Turgidson (George C. Scott) and a hilarious explanation of a plan for the succession of life after the nukes are dropped from Dr. Strangelove (Peter Sellers) will have you rolling on the floor in laughter throughout this classic Kubrick film.
10. Cool Hand Luke (PG-1967)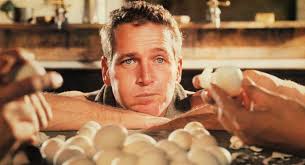 When Luke (Paul Newman), who fights conformity throughout his life, is arrested for cutting the tops off of parking meters, he is sent to a road prison where inmates work on various roads and public projects.
He meets a man named Dragline (George Kennedy), who helps him fit in, to an extent, at the prison.
After a card game in which Luke bluffs on nothing, Luke delivers his iconic line, "Sometimes nothin' can be a real cool hand."
From then on, through eating 50 eggs, trying to escape, and various other shenanigans, Cool Hand Luke develops a persona that rivals that of a celebrity in the prison.
When Luke's mother dies, he is wrongfully sent to "the Box," a form of solitary confinement, and from then on he and the warden, known as Captain (Strother Martin), try to harm the other's reputation and pride in every way possible.
This movie has arguably the best message in cinema of never backing down no matter the challenge, and it has become one of my favorites as of late.
Just like in "Slapshot," Strother Martin and Paul Newman are dynamite together, playing off of each other's lines and embodying the attitudes of their respective characters.
About the Contributors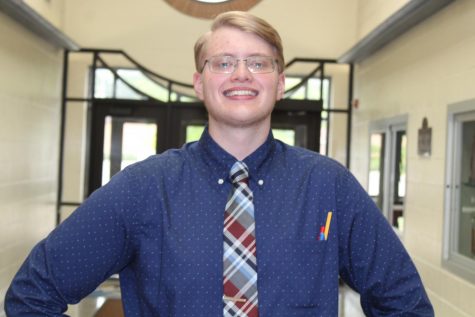 Connor Earegood, Editor in Chief
Class: Senior

Hobbies: I participate in quiz bowl, chess, robotics, Future Problem Solving, and many other "nerd sports."

Future Plans: I plan to...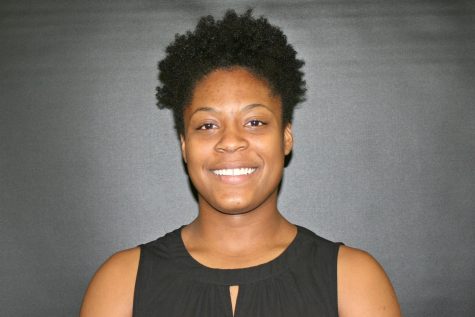 Ave'r McKay, Editor in Chief
Senior

Birthday: January 13, 2000
Extracurricular activities: Student Council, National Honor Society
Sports: Track, Swim
Interests: The...