Mallory Simms strives to be the best dancer she can be
Hang on for a minute...we're trying to find some more stories you might like.
Blonde-haired and bright-blue-eyed sophomore Mallory Simms is a beautiful person.
She resembles red carpet regulars like Taylor Swift and Julianne Hough. She has an aura about her that says, "I'm here, and I'm ready to take on the world."
Simms is tall, with a lean dancer's body. She has great posture and a fashion sense that would make a Vogue editor's jaw drop.
Simms was born in Michigan to Mr. Michael and Mrs. JoAnn Simms. She's gone through most of life with her younger sister Mackenzie Simms.
Once you get past the awe of meeting such a physically beautiful person, you get to know the real and truly inspiring Mallory Simms.
Sophomore Emma Bishoff, a close friend, thinks Simms is a wonderful person and a talented performer.
"She is a brilliant dancer, always pushing herself to be the best," Bishoff said. "As a person, she is the sweetest girl around and is always helping others out."
Simms started dancing at the age of 3. Throughout her dance career, she's had some obstacles, including nerves before a show, difficult tricks, and injury.
Performing can be a scary part of being an entertainer, and it can be a make-or-break skill for any dancer.
While Simms definitely feels those before-show jitters, she chooses not to let them get her down.
"I wouldn't call it stage fright," Simms said. "But I definitely get nervous. Waiting in the wings before a recital or competition is always nerve-racking."
Even though performing is a little frightening, Simms feels it's always worth it.
"Once I step on that stage and hear my music, it's just like any time I've practiced in the studio," Simms said.
Practice makes perfect is an age-old saying, and Simms takes it seriously. She dances three days a week for three and half hours each for her studio,  Academy De La Danse.
She also practices four days a week for Kearsley's dance team, K-Motion.
Fellow K-Motion member sophomore Madeline Raysin enjoys spending her time dancing with Simms.
"She's a very good dancer, and you can tell that she puts in a lot of time to be where she's at," Raysin said. "When she dances you can see how graceful she is."
Besides nerves before a show, learning new tricks has also been difficult for Simms in the past.
Mastering a new or difficult trick is an obstacle all athletes face. For Simms, the toughest skill to get down was a "fouettes a la seconde," commonly referred to as an "a la seconde turn" or "seconds."
The term means "spin with leg to the side." The dancer performing the trick would turn on her supporting leg with their other leg to the side, straight, with a pointed toe. With much practice, the turn has become a favorite of hers.
"It takes a lot of muscle and control to make them precise. One little thing could throw off your balance," Simms said. "They are very advanced terms and took me a lot of work to get."
Dance instructor Shelby Cooper appreciates Simms' commitment.
"She is very poised. During practice she works on each move and routine with precision," Cooper said. "She has always been a perfectionist, and she will work day and night to perfect a move."
With the long hours of practice Simms commits to, injury has become common. Knee pain has been a problem for the dancer in recent years.
"I overuse my knees, which causes them to pop," Simms said. "It's not anything that is so serious that I would need surgery, but when they pop it hurts so badly and they continue to hurt for the next week or so."
She doesn't let the pain hold her back, though. Injury is just another reality of being a dancer, and she accepts it.
"I am left to ice every chance I get, and once they feel better I'm off and dancing again," Simms said.
"
I'm not the loudest person, but when I dance I can be as loud as I want through my motions."
— Mallory Simms, sophomore
Although dance is an art that takes a lot of commitment, Simms believes it's all worth it.
Dance is an escape. It brings relaxation in times of stress, and it can give just about anyone a voice.
"I'm not the loudest person, but when I dance I can be as loud as I want through my motions," Simms said.
Being a part of a dance community is something that can be cherished forever.
Simms is grateful for the relationships she's gained because of dance.
"I have danced with the same girls since I was 3, so we basically grew up together," Simms said. "My dance teachers have always been there for me and have taught me so much about life and the value of hard work. My dance girls are my family."
About the Contributors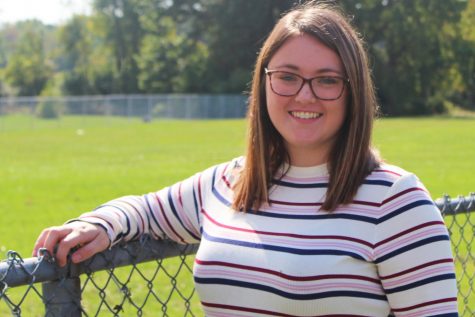 Autumn Prescott, Special Projects Editor

Birthday: Aug. 2, 2001
Hobbies/Interests: NHS, drama club, Freshman Mentors.
Favorite Quote: "Find out who you are and do it on purpose."...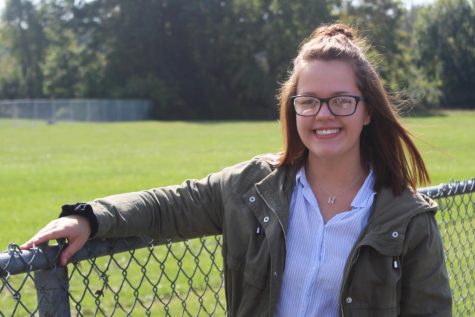 Jenna Robinson, Editor in Chief

Birthday: Oct. 26, 2000
Hobbies/Interest: Playing electric, acoustic, and bass guitar, as well as ukulele. I also enjoy drawing, reading, writing,...