Dickens' 'A Christmas Carol' celebrates anniversary this week
Hang on for a minute...we're trying to find some more stories you might like.
Charles Dickens' cherished Christmas story, "A Christmas Carol," was published on Dec. 19, 1843, marking the story's 173rd anniversary this week.
Dickens began working on the piece, which he referred to as "a little Christmas book," in October of that year and finished the story that holiday season.
After the first publication, 6,000 copies sold out in a week. The book still holds that same popularity to this day, never going out of print.
Sophomore Audri Counelis said "A Christmas Carol" has inspired new Christmas stories throughout the country.
"I really love 'A Christmas Carol,'" Counelis said. "It's an absolute classic. Think about how many movies and holiday episodes of TV shows have been inspired by a 'A Christmas Carol,' a wonderful, moving story."
The months following the books publication included eight stage adaptations going into production.
"A Christmas Story" tells the story of a selfish man named Ebenezer Scrooge, who absolutely hates Christmas, and any kind of holiday spirit.
After visits from four ghosts, Scrooge begins to see the people around him in a new light, and finally learns about the true meaning of Christmas.
Variations of this classic followed not long after the first publication, including an adaptation by Edward Stirling on the London stage six weeks after the book's release.
A public performance was held in Birmingham's town hall 10 years after the book's release. Many more adaptations have been created even to this day, such as the popular animation of "A Christmas Carol," starring actor Jim Carrey.
Mr. John Hall, theater teacher, said that this beloved classic is still pertinent to today's Christmas literature and films.
"'A Christmas Carol' is absolutely still relevant today," Hall said. "Telling the story of an evil man, who, after looking back on his life, changed his ways and gained the true spirit of Christmas. This lesson touches hearts even now and will continue to do so for many years to come."
About the Contributors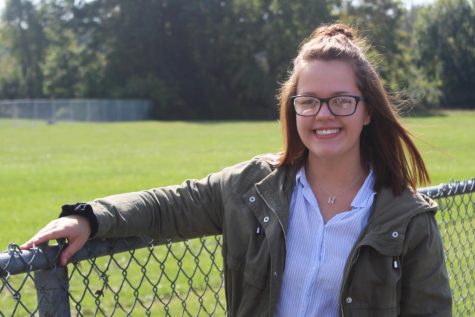 Jenna Robinson, Editor in Chief

Birthday: Oct. 26, 2000
Hobbies/Interest: Playing electric, acoustic, and bass guitar, as well as ukulele. I also enjoy drawing, reading, writing,...